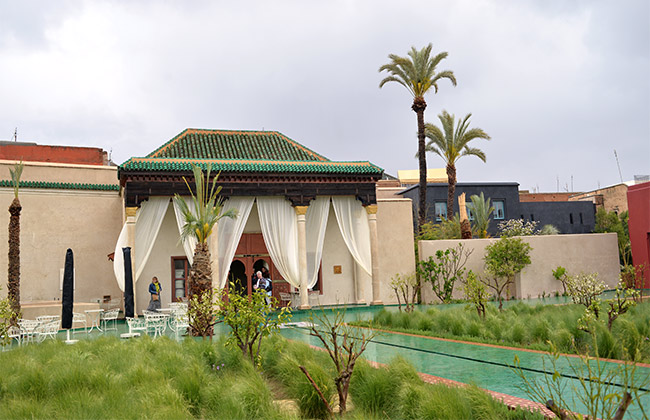 Uncovering the Hidden Gem: A Guide to the Jardin Secret of Marrakech
The Jardin Secret, or Secret Garden, is a hidden gem located in the heart of the Medina in Marrakech. Created in the 19th century by a wealthy merchant, the garden is a peaceful oasis amidst the bustling city.
The garden is filled with a variety of plants and flowers, as well as fountains and a small pond. It is the perfect place to relax and escape the heat of the day. Visitors can also enjoy the beauty of the garden's intricate tile work and stucco carvings.
One of the unique features of the Jardin Secret is its location, nestled within the winding streets of the Medina. This makes it a great spot to explore the city's rich cultural heritage and traditional architecture.
The Jardin Secret is open daily from 9am to 6pm and the entrance fee is 20 Moroccan Dirhams. It is a must-see destination for anyone visiting Marrakech, and offers a peaceful retreat from the busy streets of the city.
Aside from its peaceful atmosphere, the Jardin Secret also offers a glimpse into the luxurious lifestyle of the wealthy merchants who once lived in Marrakech. The garden's intricate details and opulent design offer a stark contrast to the more austere architecture found elsewhere in the Medina.
Visiting the Jardin Secret is an opportunity to experience a different side of Marrakech. It's a chance to escape the hustle and bustle of the city and immerse yourself in the tranquility of a hidden oasis. Whether you're a first-time visitor or a seasoned traveler, the Jardin Secret is a must-see destination in Marrakech.
Suggestion of our best
Tours
Below Tours that may interest you: