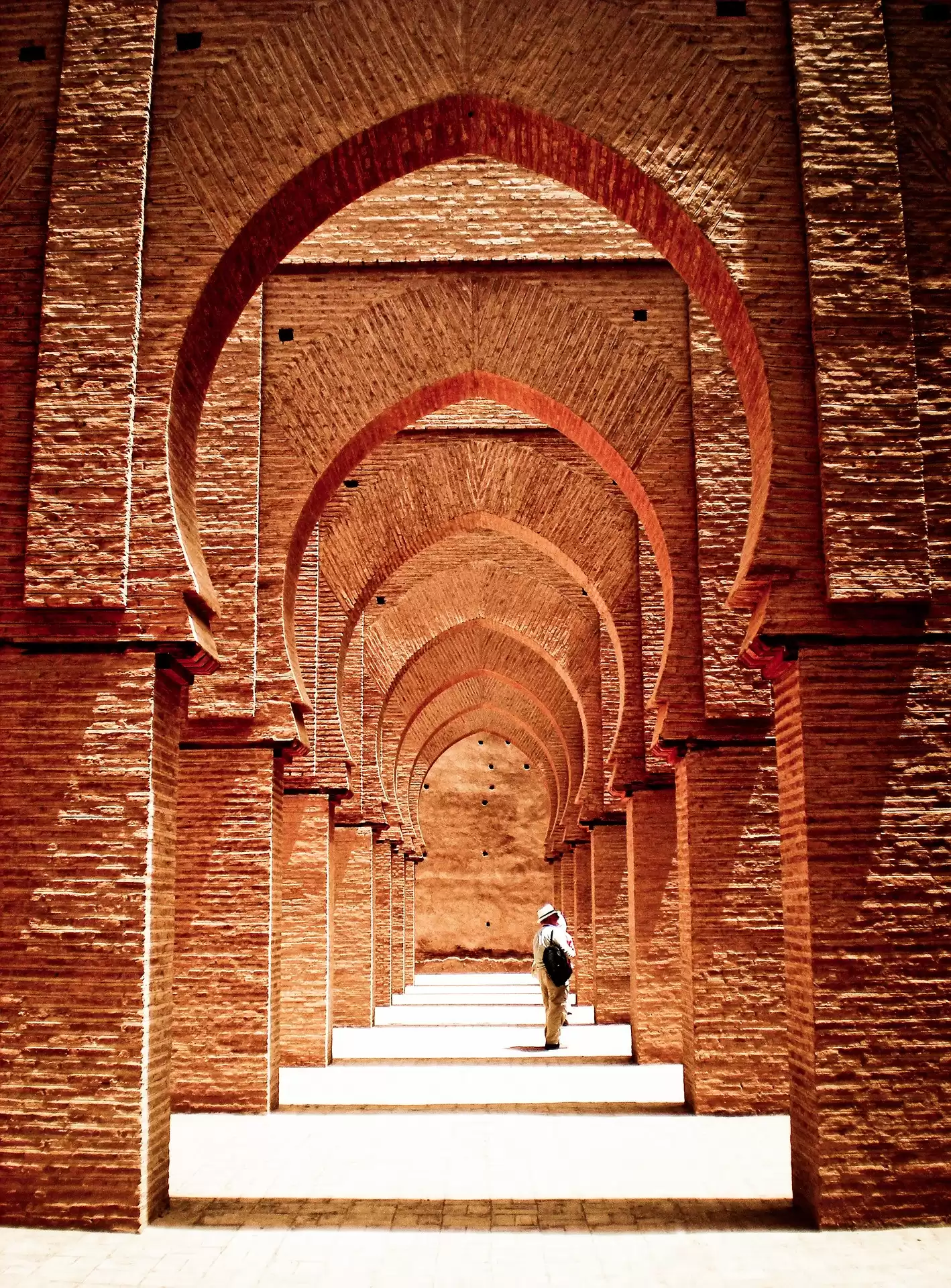 Celebrating Eid Al Adha in Morocco: A Spiritual and Cultural Journey
The Origin of Eid Al Adha: Why is it Important?
Eid Al Adha commemorates the story of the Prophet Ibrahim (Abraham) and his willingness to sacrifice his son Ismail to prove his faith in God.
Having fled his homeland, Ibrahim asked God for a virtuous son. When God heard Ibrahim's prayer, when he was 86 years old, God blessed Ibrahim and his wife Hajar with Ismail. When Ismail was growing up, God appeared to him in a dream to test Ibrahim's faith and demanded a sacrifice from Ismail.
As a faithful servant of God, Ibrahim was ready to carry out Heaven's commands. However, as Ibrahim demonstrated his faith by his willingness to obey God's will, the angel Jibril intervened and replaced Ismail with a ram.
Thousands of years later, in 622 AD, the Prophet Muhammad instituted the festival of Eid al Adha to honor this miraculous event.
In addition to the festive celebrations, Eid Al Adha is also a time for reflection and spiritual renewal. Many Moroccans use the occasion to deepen their faith, seek forgiveness, and make resolutions for the coming year.
Preparations for Eid Al Adha in Morocco:
Although Eid Al Adha is celebrated by All muslims around the world and in Many Arab countries for the same reason, the process, the preparations and the traditions are all different, and the same goes for Morocco, it has its own atmosphere.
The preparations for Eid Al Adha in Morocco typically begin a few days before the actual holiday. People start to clean their homes, buy fresh spices, extra vegetables and fruits since souks and stores may stay closed for a while, they also buy new clothes for themselves and their families. Many also visit the market to purchase a sheep or goat for the traditional sacrifice, which is a central part of the celebrations. The animal is usually kept in the family's courtyard or balcony for a few days before the sacrifice, during which time the family members feed and take care of it.
The Day Of Eid Al Adha:
Everyone is enthusiastic and very excited waiting for the big day.
The day starts with Takbir, the proclamation of the greatness of God, is one of the Muslim rituals performed during Eid.
On the morning of Eid Al Adha, families wake up early, wear the traditional "Jellaba" and "al-Balgha" Moroccan attire to attend the special Eid prayer, which is held in mosques or open spaces around the country. The prayer is usually led by an imam, and it involves a series of recitations and prostrations. After the prayer, people greet each other with "Eid Mubarak," which means "blessed Eid," and then return home for breakfast.
The breakfast on Eid Al Adha is a special occasion, and families often prepare traditional Moroccan pastries like sweet Fekkas with almonds and aniseed Beghrir ( Moroccan Crepe with tiny holes) and Msemmen ( it's like a Moroccan flaky pancake), Homemade bread, and of course the Moroccan Mint Tea. One of the most popular pastries during this time is the kaab el ghazal, which is a crescent-shaped cookie filled with almond paste and dusted with powdered sugar.
After breakfast, the family prepares for the sacrifice of the animal. The sacrifice is performed in accordance with Islamic ritual, and it involves the slaughter of the animal using a sharp knife. The animal is then divided into three parts: one-third is kept for the family, one-third is given to friends and neighbors, and one-third is donated to the poor. There are people who don't eat it and directly give the whole sheep to people in need.
At home, women traditionally clean slaughtered animals. After cleaning, holiday specials are prepared from various sheep pieces and spice mixtures. The majority of these dishes are usually prepared only once or twice a year when there is an opportunity to slaughter a sheep.
Traditional Moroccan dishes for Eid Al Adha:
What do Moroccans eat on Eid Al Adha Holiday?
In the morning of Eid Al Adha, Moroccan sweets and cookies with Moroccan Mint tea are served, the rest of the holiday and even after that, it's only MEAT. What Moroccans eat for the first 3 Days is literally the same, it's like it's a part of the culture.
The meat from the sacrifice is used to prepare a variety of dishes for the Eid Al Adha feast, which is a major highlight of the celebrations. The feast is usually held in the afternoon, and it involves a range of traditional Moroccan dishes.
The first one is Boulfaf which is skewered and grilled lamb liver and heart wrapped in caul fat with salt and Cumin served with Tea and Homemade Bread, in the evening for dinner, they make Tkelia, and that's a slow-cooked stomach and meat stew with garlic and tomatoes. On the second day they prepare Brain in spiced tomato sauce and garlic with eggs, for dinner they finally eat the meat, Grilled shoulder meat that is marinated in chermoula, which is a spice mix of cumin, onions, paprika, salt, pepper. The third day's main dish is Mrouzia, Lamb tagine with raisin and fried almonds, they add a little bit of honey which makes the dish kinda sweet.
One of the most popular dishes during Eid Al Adha is the Mechoui, which is a slow-roasted lamb or goat ( Moroccan style Barbecue) served with bread and Tea (Tea, Everyday, All day) and some side dishes (Salad, Zaalouk (Roasted Eggplants with tomato sauce, based on garlic and cumin), marinated Olives,...
The upcoming Eid Al Adha Date for 2023:
When is Eid Al Adha in Morocco?
Morocco is expected to celebrate Eid Al Adha at the end of June. Morocco uses an actual physical sighting of the moon to determine their lunar calendar, thus the following dates may change by 1-2 days.
Date: Between June 27th and June 30th, 2023
Is it OK and worth visiting Morocco in Eid Al Adha?
Here are the Pros and Cons of traveling to Morocco during Eid Al Adha:
Pros:
It's totally worth it, you'll be able to see a different Morocco, a Cultural experience that will stay in your mind.
Eid al-Adha is one of the joyous and most family-friendly times to visit Morocco. It's easy to see why they call it Eid El-kebir, "The Great Holiday". All meals are sumptuous and delicious. Families reunite after maybe many years, friends gather to celebrate, and big celebrations are everywhere. If you are lucky enough to spend Adha with a Moroccan family, one meal alone will be an unforgettable experience that will last a lifetime.
With so many Moroccans spending their holidays at home with their families, Eid al-Adha can be a blessing for those looking to get away from the crowds. This is the perfect time to visit crowded beaches, national parks and nature reserves, just make sure to plan everything beforehand especially the transport (Get your tickets before the holiday)
Cons:
Expect the modes of transport (Trains, Buses) to be congested and full and the traffic to be a stand still just before and after the holiday as people tend to travel and visit their families up to one week before the holiday and come back on the last day.
During the Holiday especially on the first day everything is closed, if you're not staying with a Moroccan family, stick to metropolitan cities, such as Casablanca, Fez, Marrakesh, Rabat or Tangier. In cities you'll have the best opportunity to find restaurants and hotels open and that cater to travelers. Nowadays most of the stores don't take long holidays like before, things are like that just for the first day, so make sure to book everything beforehand and buy your train or bus tickets beforehands. As everything seem to be shutdown, you can have a Hammam (Moroccan Spa) in the Riad or Hotel you're staying in, plan your dinners in advance
Most shops, cafes and restaurants are closed for at least the morning and some for a day or two. But keep in mind that most locals enjoy lamb feasts. As many restaurants are closed, it is advisable to book a dinner at the riad for the first night of your holiday. Jemaa el Fna stalls are basically closed for two weeks after Eid celebrations as butchers and fishermen take a break while lamb is consumed in local households.
Overall, Eid Al Adha is a time for joy, generosity, and community spirit in Morocco. Whether it's through sharing a meal with loved ones, giving to those in need, or reflecting on the teachings of Islam, this holiday holds great significance for Moroccans of all ages and backgrounds. You can come to Morocco and live the experience yourself, it is worth the try, and try the different delicious dishes made during the period of this specific holiday.
Suggestion of our best
Tours
Below Tours that may interest you: