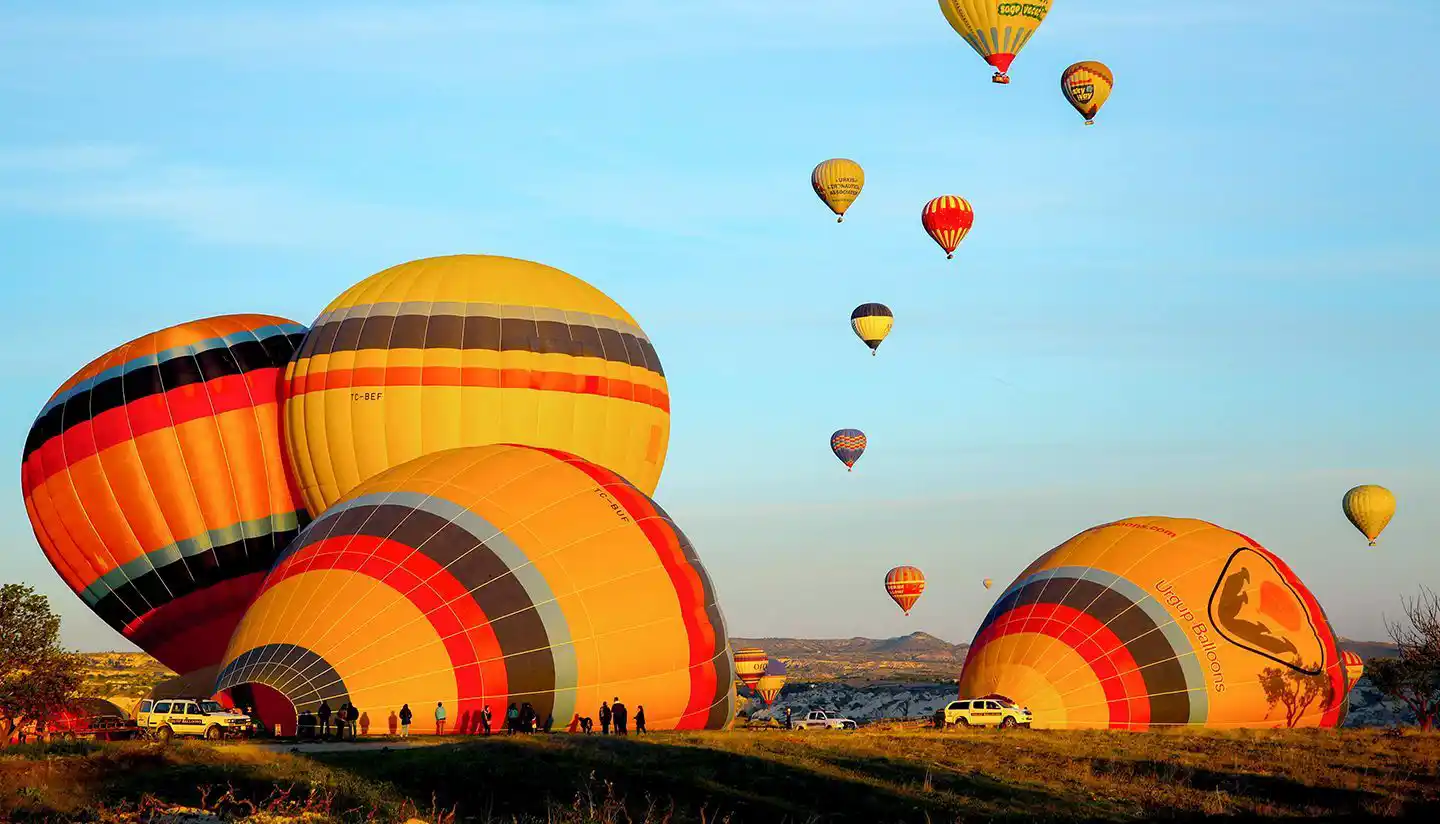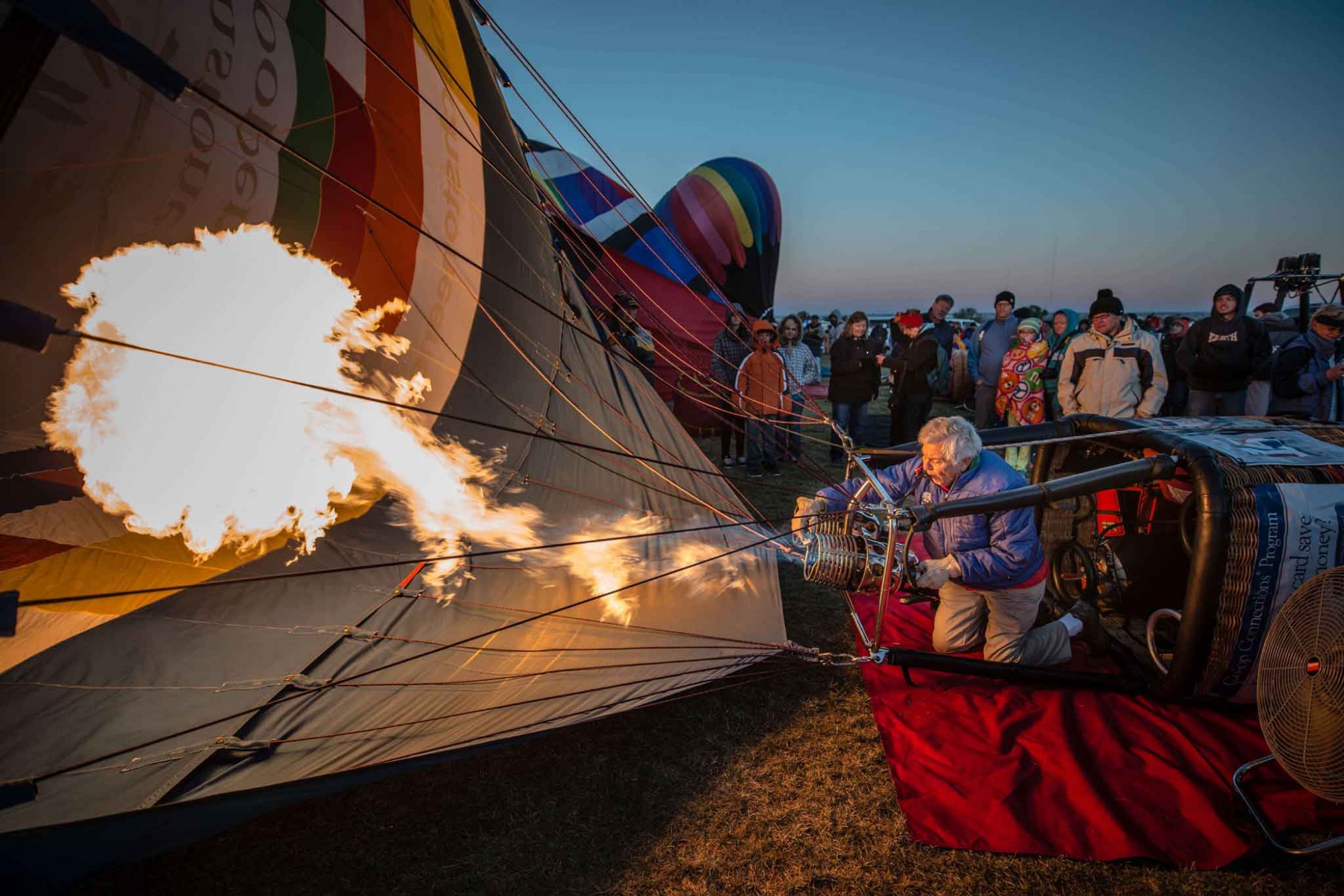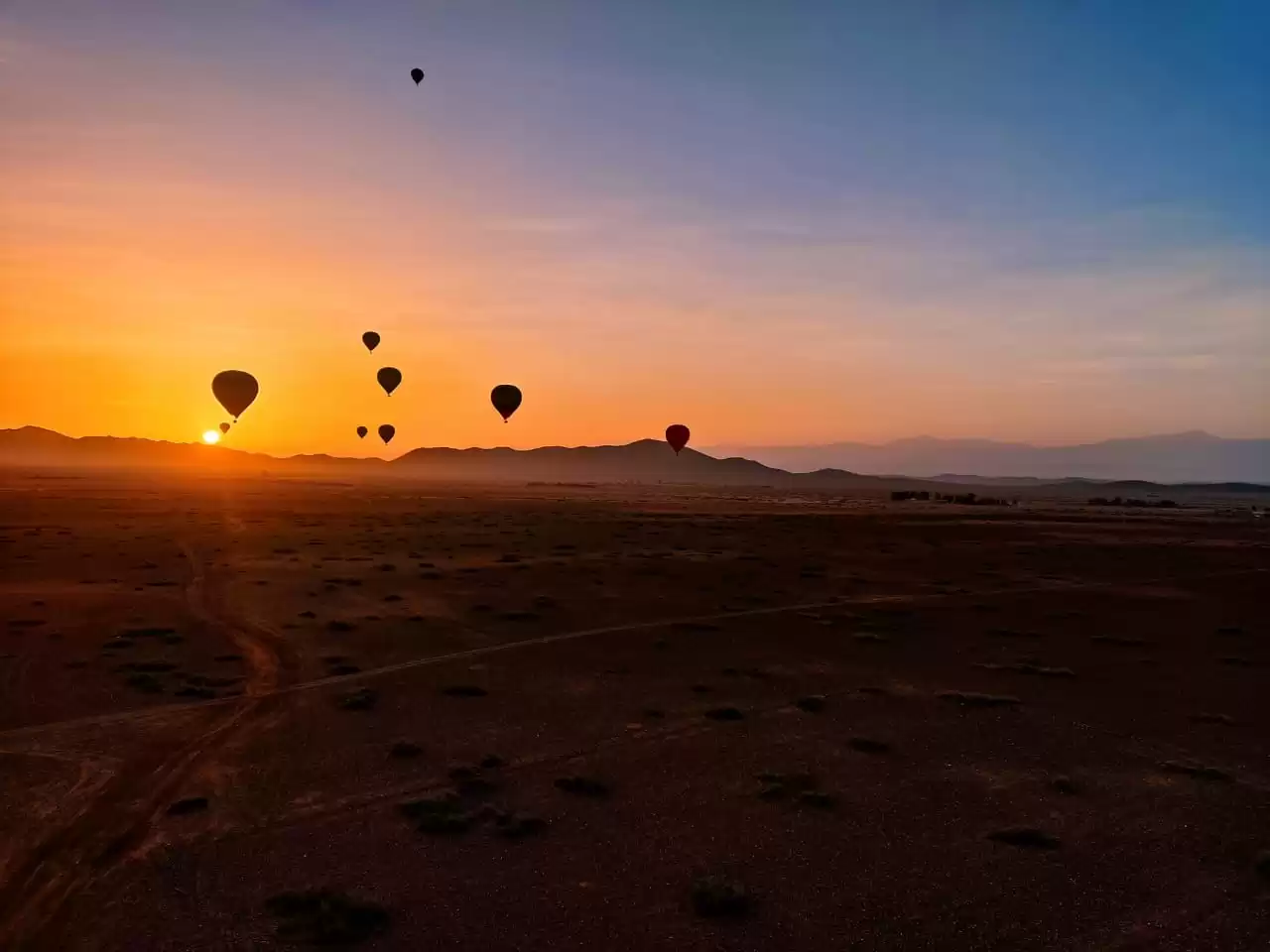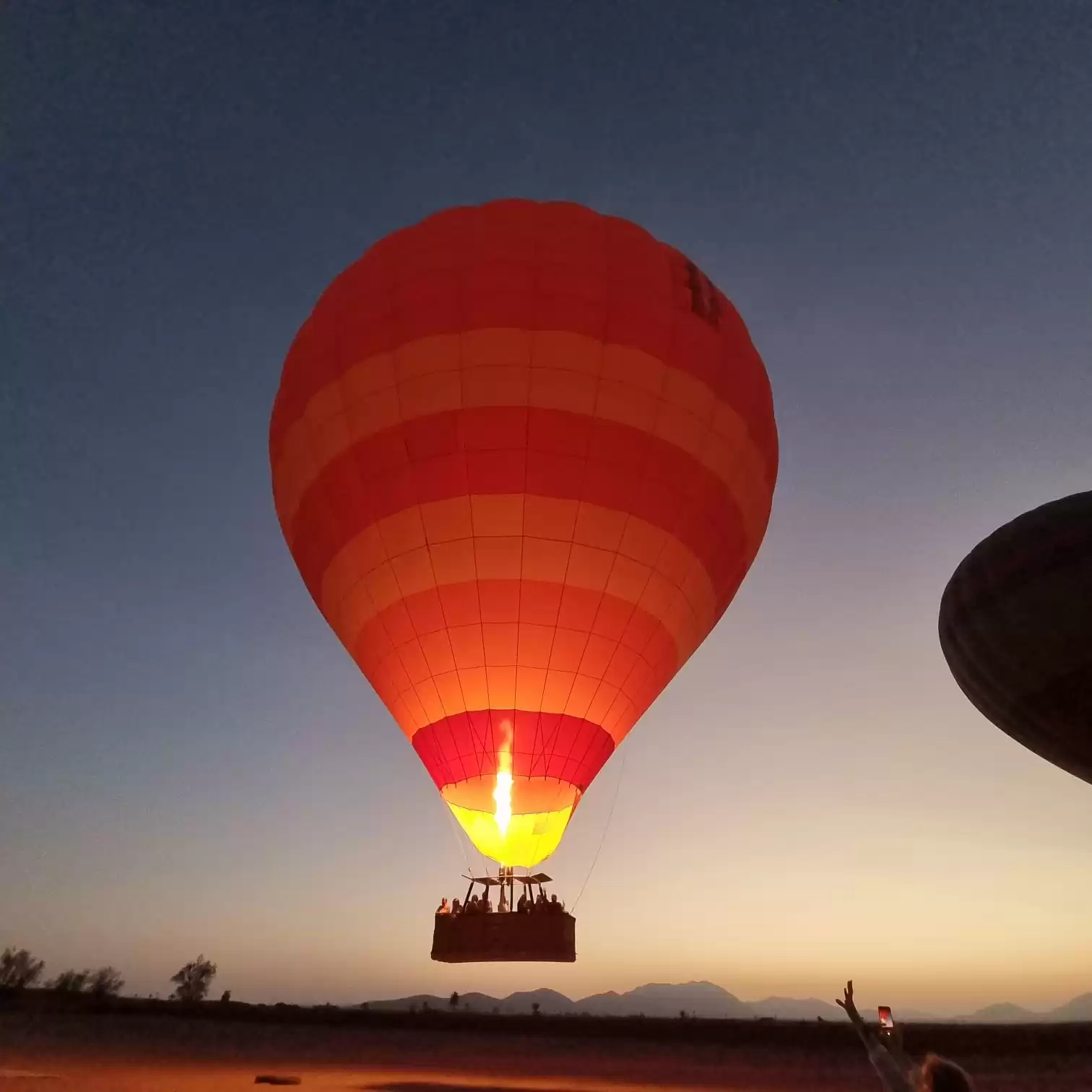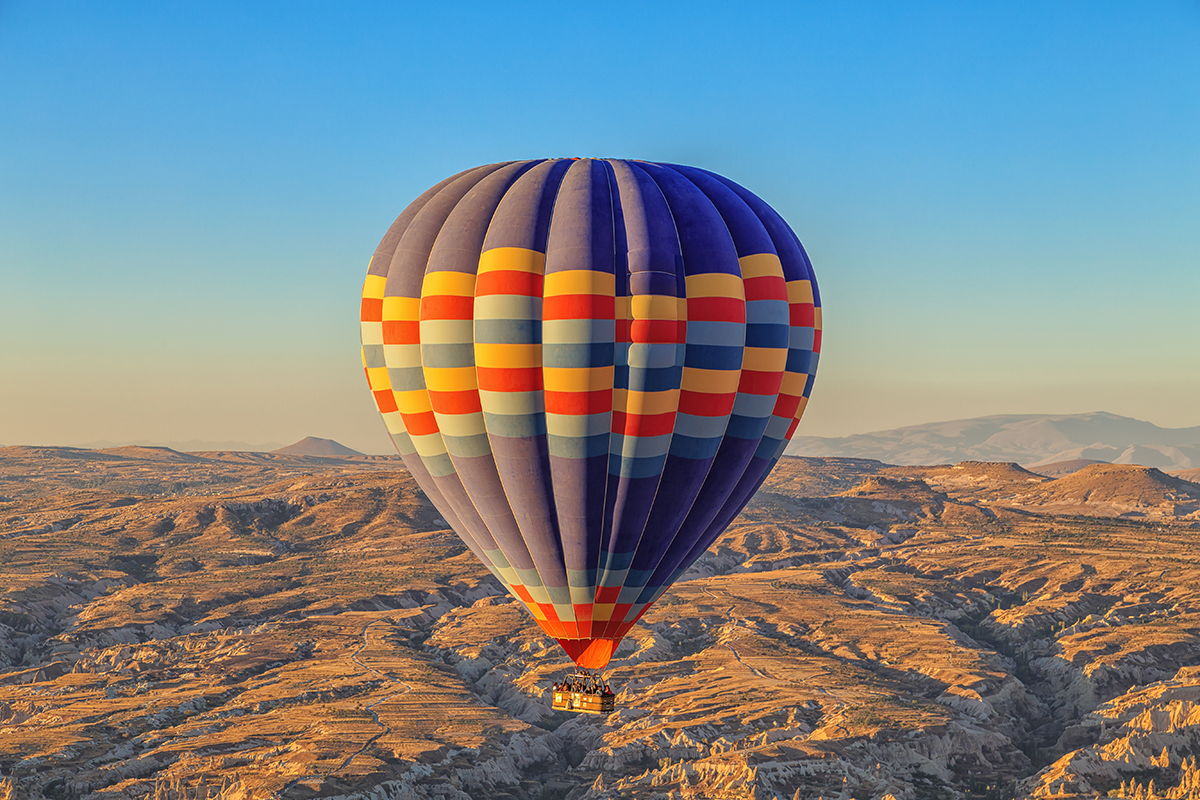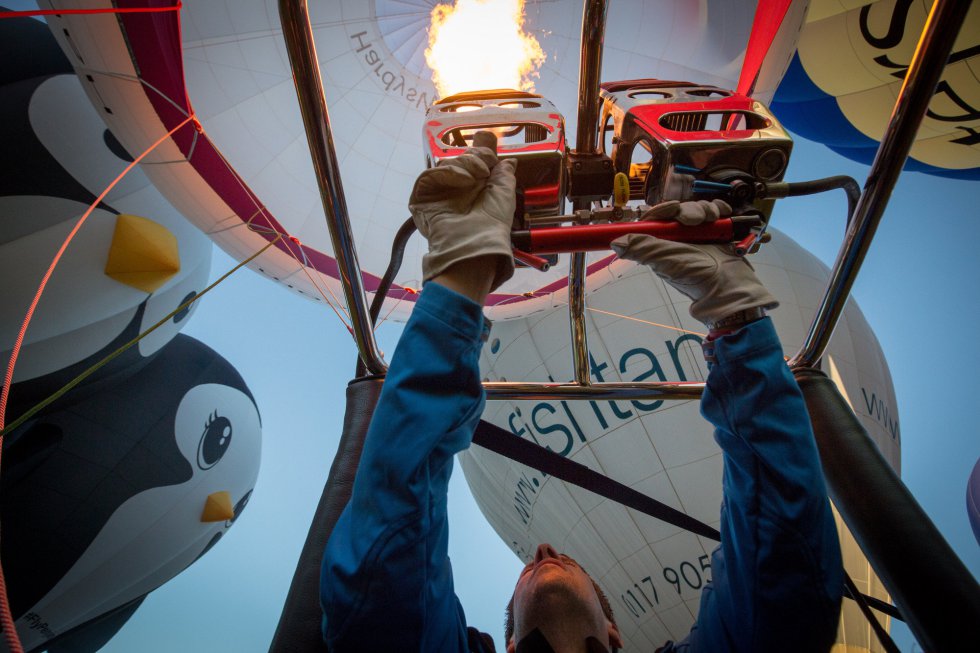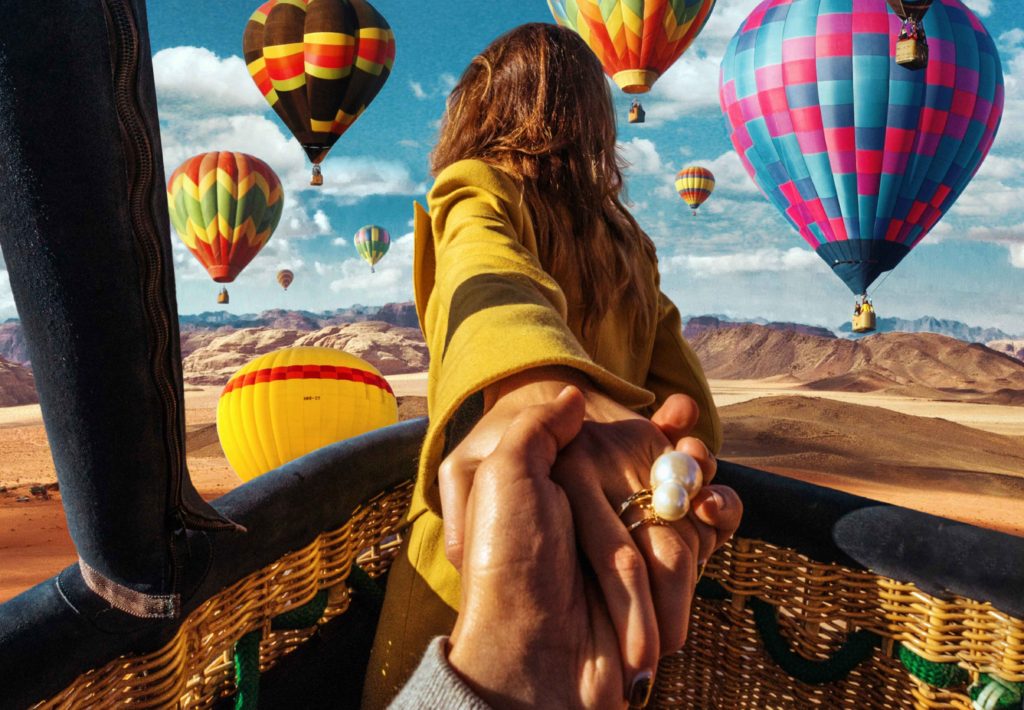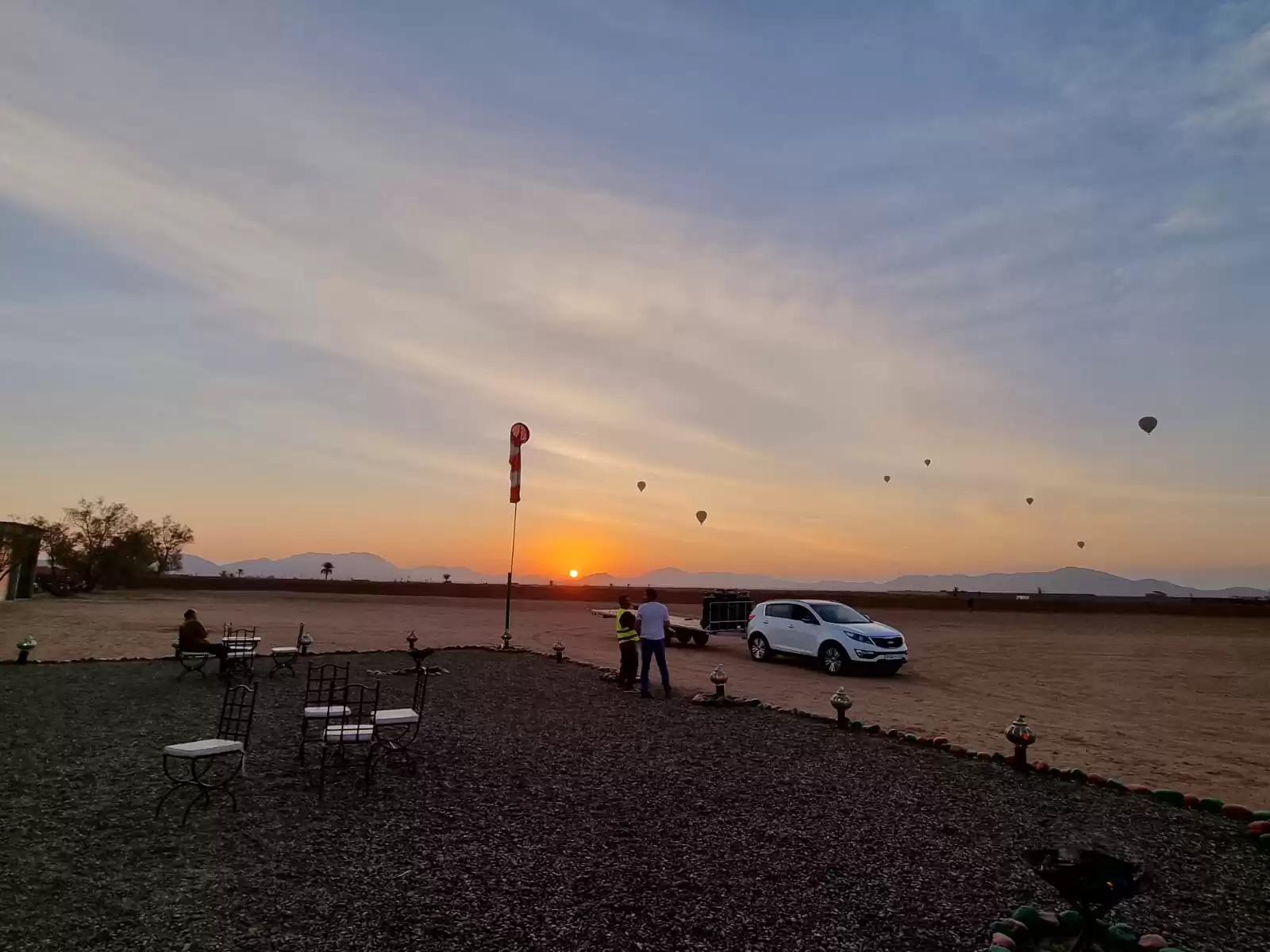 Duration
of Tour
(-) ½ Day

Start in the morning


05:30

Start in the afternoon


N/A
Meeting
place
Hotel

Maximum number


30
The Hot Air Balloon is a very classic means of flight, it is the first successful flight experience that humanity has known. This experience does not cease to attract lovers of sweet sensations around the world who seek to experience and relive these moments, the originality of the experience and the admiration of the beautiful landscapes will elevate your senses and leave you breathless – a thrilling hot air balloon ride over the enchanting city of Marrakech. As the sun gently rises over the horizon, you'll find yourself floating weightlessly in the sky, taking in breathtaking panoramic views of Marrakech beautiful landscapes.
Marrakech also offers its visitors the possibility of living this beautiful experience in a totally different setting, a unique setting represented by the High Atlas mountains and the architecture and the colors of the destination which merge with the colors of the sunrise for sublimate the spirits.
When arriving at the departure base, located about 30 km from the city center, our clients will be greeted by the pilot and his staff, how will give a briefing on the general rules of hot air balloon flight, its duration and safety precautions... After the briefing, clients will attend the various stages of preparation of the hot air balloon and can participate.
Landing will be scheduled after 45 minutes of flight. Once landed, clients will be transferred to the base where a Berber buffet breakfast will be served.
A hot air balloon ride in Marrakech is not just an excursion; it's a soul-stirring experience that will forever hold a special place in your heart. Whether you're celebrating a special occasion or simply seeking to create unforgettable memories, this extraordinary adventure promises to be the highlight of your time in Marrakech. So, don't miss your chance to soar over the skies and capture the true essence of this enchanting city from a whole new angle.
----------------
Due to weather conditions and if they are not favorable, the flight can be postponed to a later date, in which case a refund of all the costs paid will be made immediately.
All the services included in this product are mentioned below:
Round trip transfer from the hotel to the departure base by 4x4 car
Hot drink upon arrival at the take-off base
Balloon flight over 45 minutes
Wifi included on board the hot air balloon
Berber buffet breakfast
Delivery of a flight certificate
Below are the pricing tables of all the services proposed in this product:
Children's conditions
Children free with "Shared tour"
0
*They are not applied on children if they benefit from a reduced rate.
*They are not applied on accommodation.
Vehicle rates
Range Rover or equiv. ( 4 p )
+255.00 €
Below are the hotels included in each destination by category, in the case of unavailability of one of the hotels mentioned in the program, MY MARRAKECH TOURS undertakes to offer you hotels similar or superior to the chosen category.
Premium flight
In addition to all the services included in the classic flight proposed in the initial offer, this option offers you the possibility of a flight in a private compartment in the hot air balloon.
VIP flight
To guarantee total privacy, this option offers you the possibility of a private flight alone in a hot air balloon, as well as round trip transfers from your hotel will be private.
All the services included in the classic flight are also included.
---
---
---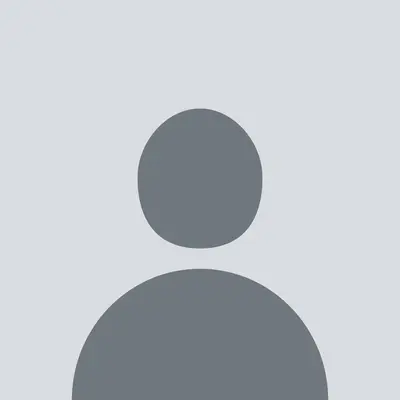 Mark
04/08/2023
We were 7, that was our First Hot Air Balloon Experience, and I should admit that It was great and spectacular especially with the view of the sunrise, the staff there was really kind and professional. I would recommend this for anyone looking for a different type of experience in Marrakech.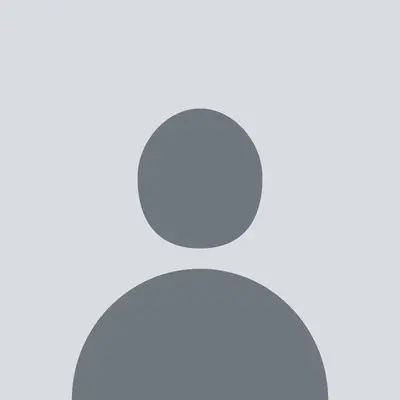 Souha
28/03/2023
Une expérience très exceptionnelle, le staff était hyper gentil et il faisait le tout pour assurer le confort des passagers. Merci Beaucoup.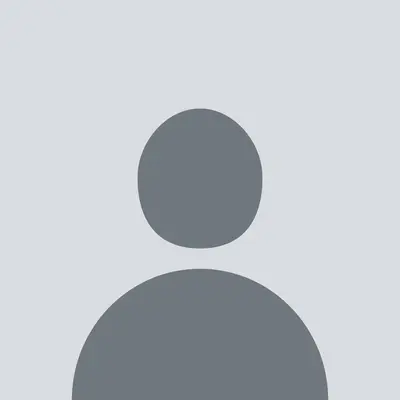 24/12/2021
Une très belle expérience et le service est top... Nous avions profité d'une remise de 48% en plus d'une autre remise au moment de payement, nous étions très chanceuses de tomber sur ce site!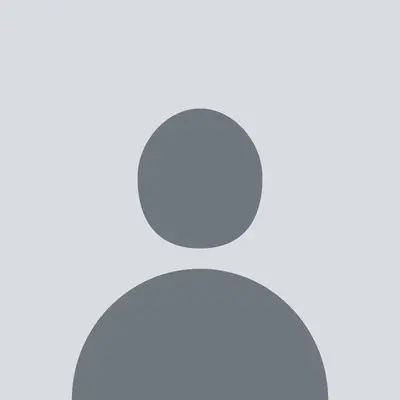 Anne-Marie
28/10/2021
De départ de l'hôtel au retour, tout était excellent, le chauffeur, l'accueil, équipe professionnelle et souriante, l'organisation est au top, et en plus, voir le soleil se lever en montgolfière… Vraiment une expérience magnifique et sublime, c'était INOUBLIABLE.
Similar
Tours
Below more choices of the same category that may interest you.