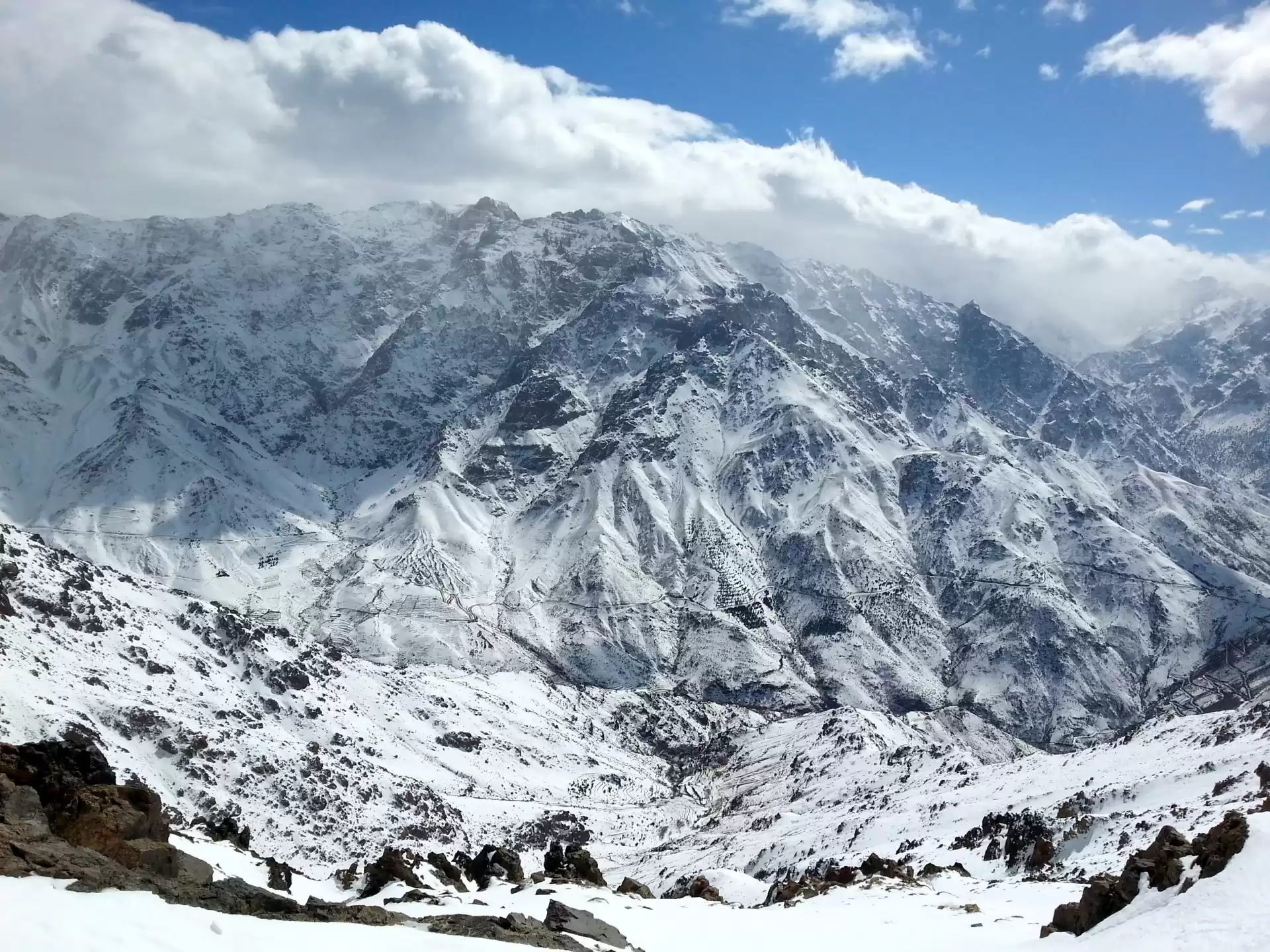 Winter Wonders in Marrakech : Embrace the Magic of the Red City
When one thinks of Marrakech, images of bustling souks, exotic spices, and vibrant colors immediately come to mind. But there's a whole other side to this enchanting city that's equally captivating, and that's Marrakech in winter. Who said Marrakech isn't interesting during Winter ? While summer draws the crowds seeking the Moroccan sun, the winter months unveil a different, more serene charm that's well worth exploring. Let's dive into why you should consider Marrakech for your next winter getaway.
Winter Weather in Marrakech
Marrakech experiences a mild and comfortable winter climate, making it an appealing destination for those looking to escape the chill of more northern regions. From November to February, daytime temperatures hover between 14°C to 20°C (59°F to 68°F), with cooler evenings. While there's an occasional shower, rain is infrequent during the winter season, allowing you to explore the city with ease.
Why Visit Marrakech in Winter
Snow-Capped Atlas Mountains: One of the most enchanting aspects of visiting Marrakech in winter is the proximity to the Atlas Mountains. Just a short drive away, you'll find yourself amidst snow-covered peaks, offering an incredible backdrop to your Moroccan adventure. Outdoor enthusiasts can enjoy activities like skiing, snowshoeing, and hiking while reveling in the winter wonderland.
Riad Retreats and Luxury Resorts: Marrakech boasts a wide range of accommodations, from traditional riads tucked within the labyrinthine medina to opulent luxury resorts on the outskirts. The winter season often means fewer crowds and better deals, so you can enjoy a more relaxed stay while savoring the city's unique charm.
Winter Gastronomy: Moroccan cuisine is a true delight year-round, but in winter, it takes on a special allure. Warm up with aromatic tagines, spicy harira soup, and couscous dishes. You'll also find street vendors selling roasted chestnuts and snails, offering a unique taste of the season.
Serenity Beyond the Medina: While the medina remains the heart of Marrakech's culture and commerce, winter is a perfect time to explore attractions beyond the historic core. Wander through the tranquil Majorelle Garden, created by Yves Saint Laurent, and appreciate its vibrant blue and lush greenery. Or embark on a day trip to the Ouzoud Waterfalls or the Ourika Valley for a taste of Morocco's natural beauty.
Cultural Experiences: Marrakech's cultural scene thrives during the winter months. From storytelling nights at local cafés to music festivals and art exhibitions, there's always something inspiring happening in the city. Embrace the creativity and heritage of Morocco in a more intimate setting.
Shopping and Souvenirs: Winter in Marrakech also means excellent opportunities for souvenir shopping. The medina's winding alleys are filled with treasures waiting to be discovered, from intricate handicrafts to textiles and artwork. Plus, winter sales and discounts abound, making it the perfect time to find unique keepsakes.
What to Wear in Marrakech in Winter
When planning your visit to Marrakech in the winter, it's essential to pack the right clothing to ensure comfort and enjoyment during your stay. While daytime temperatures are relatively mild, the evenings can get chilly, so layering is key. Consider bringing a mix of lightweight, long-sleeved shirts, sweaters, and a warm jacket for cooler evenings. Comfortable walking shoes are a must for exploring the city's medina and its uneven streets. It's also advisable to have a scarf and a pair of sunglasses for those sunny winter days.
While Marrakech is more relaxed than some other parts of Morocco, it's respectful to dress modestly, especially when visiting religious sites. Women may want to pack longer skirts or pants and have a shawl or scarf to cover shoulders when necessary. Overall, dressing in layers and adhering to the local customs will help you enjoy your winter trip to Marrakech to the fullest.
Marrakech in winter is a captivating blend of old-world charm, natural beauty, and cultural vibrancy, with the added bonus of milder weather and fewer crowds. Whether you seek relaxation, adventure, or a cultural immersion, the Red City has something to offer everyone during this magical season. So, pack your bags and embark on a winter adventure in Marrakech – a destination that will warm your heart and leave you with lasting memories of its unique and captivating beauty.
Suggestion of our best
Tours
Below Tours that may interest you: