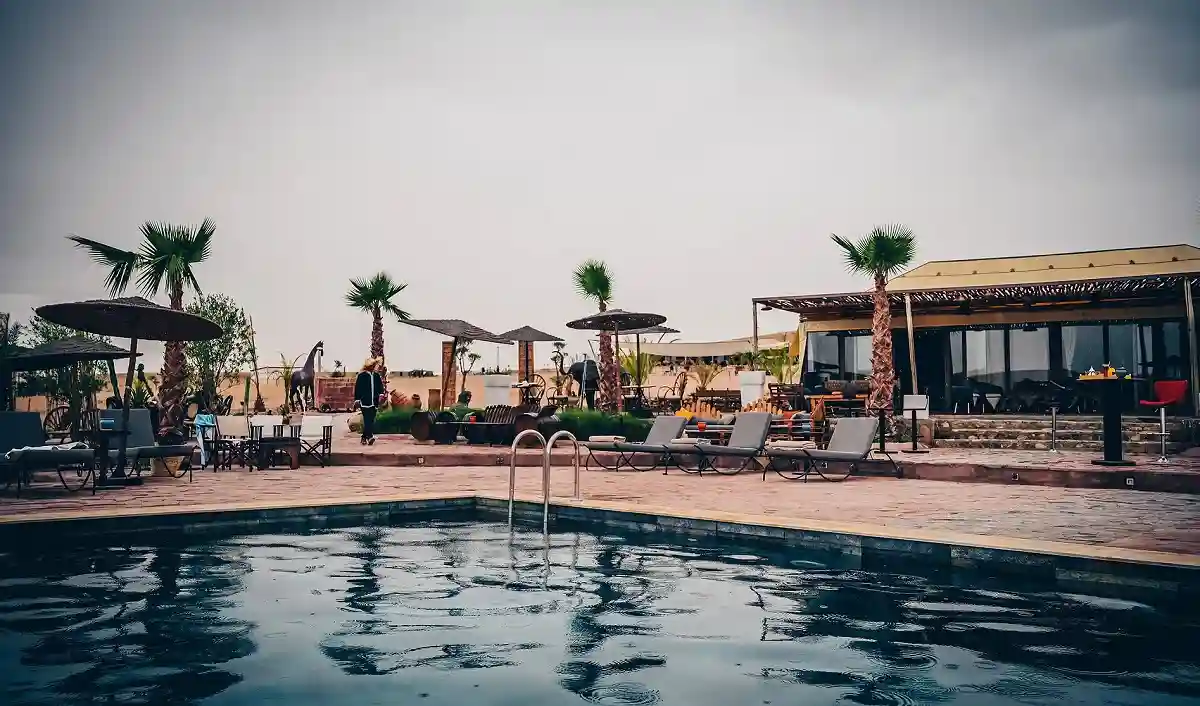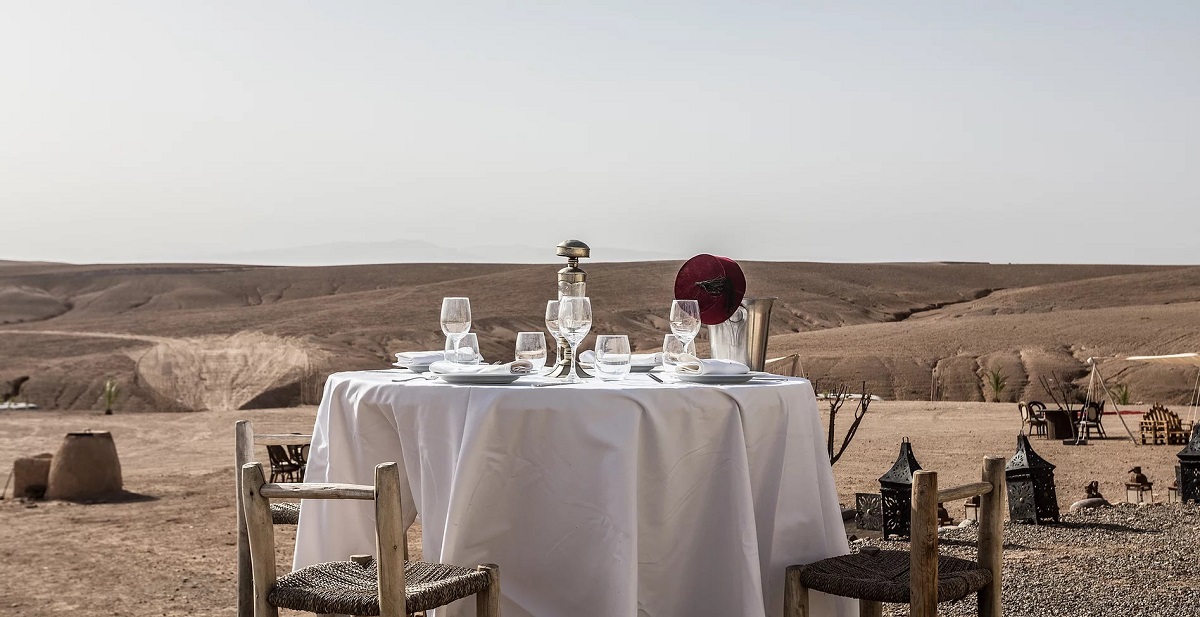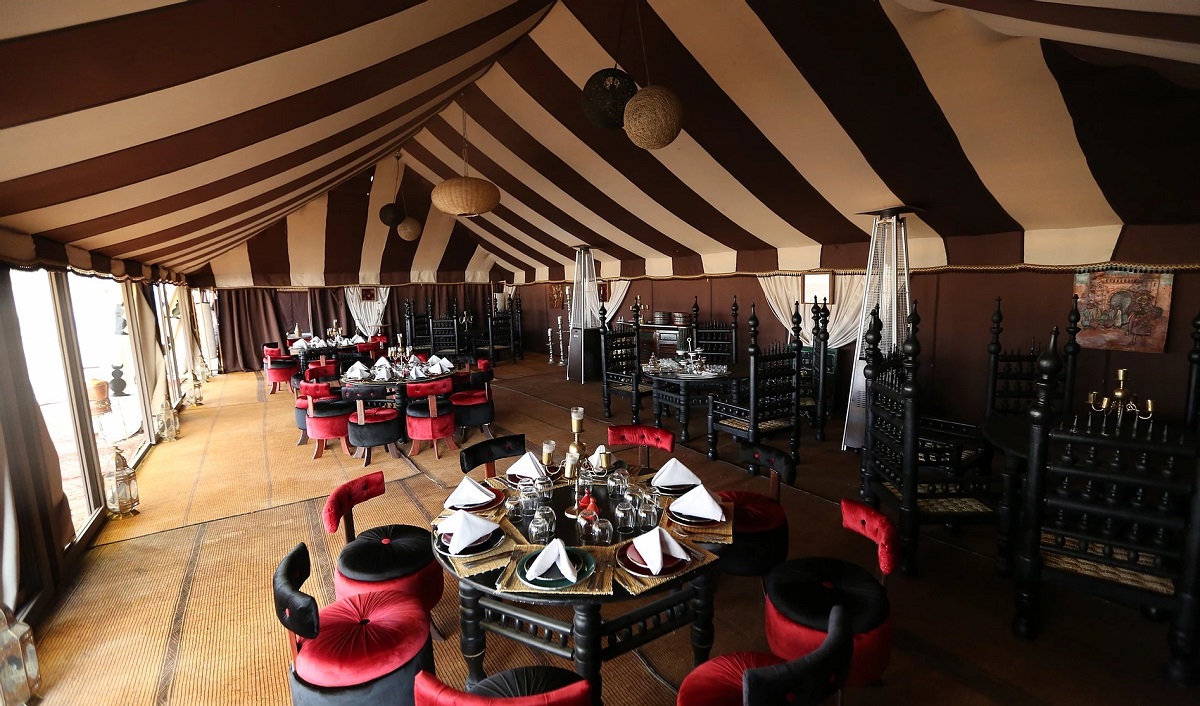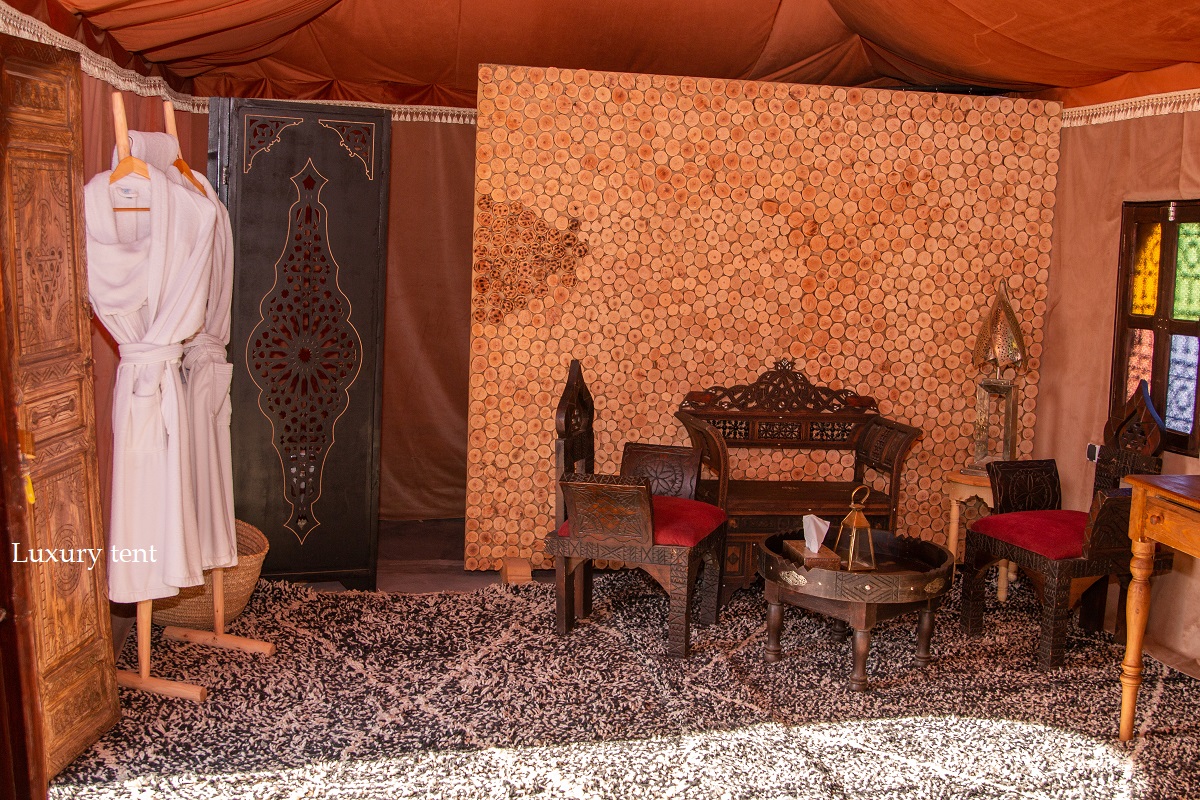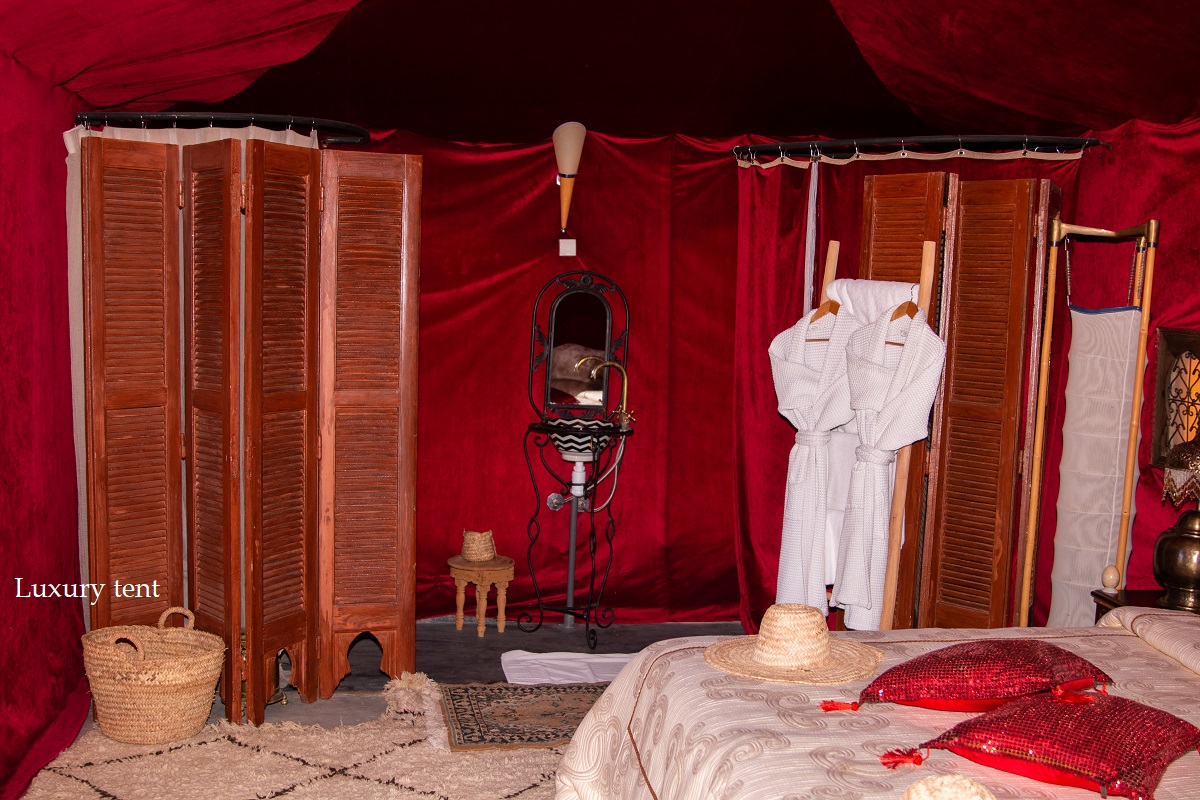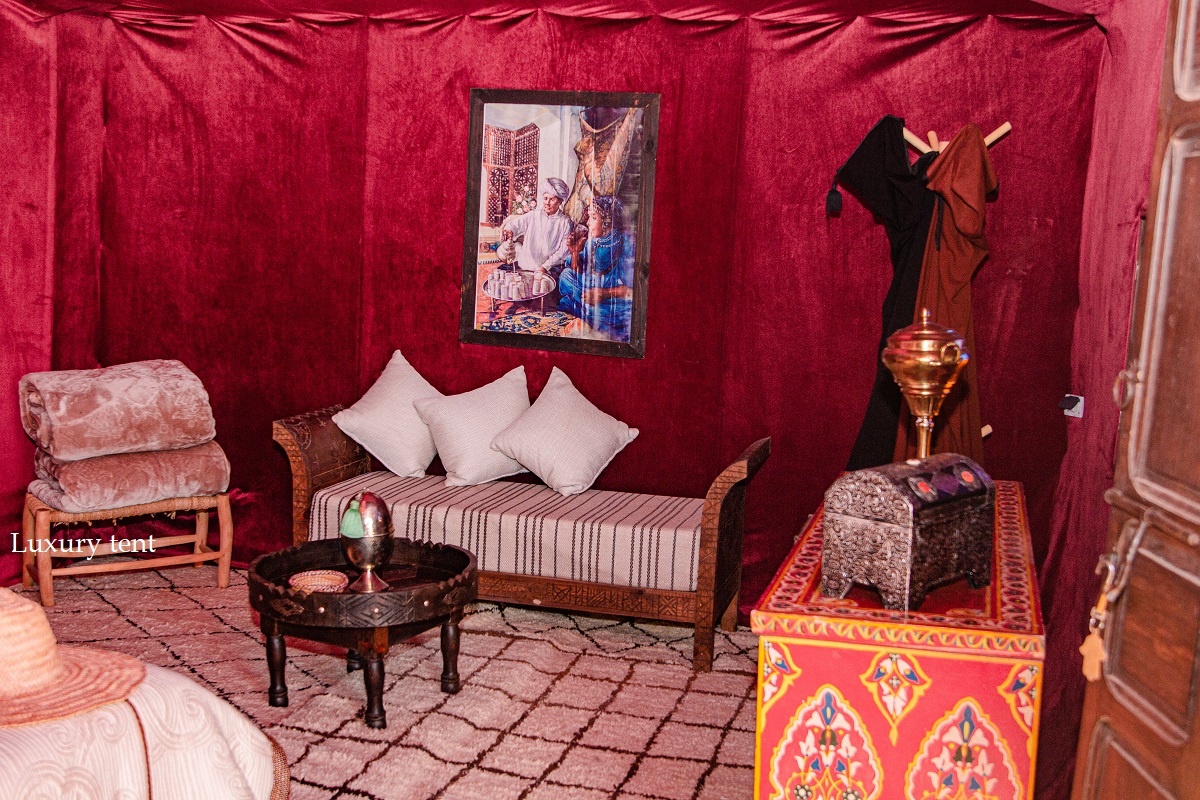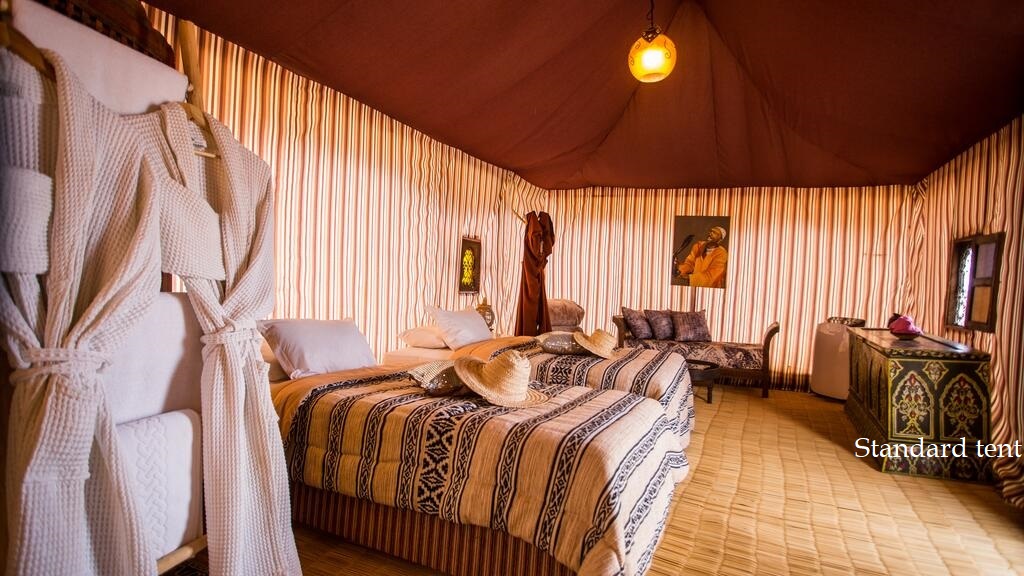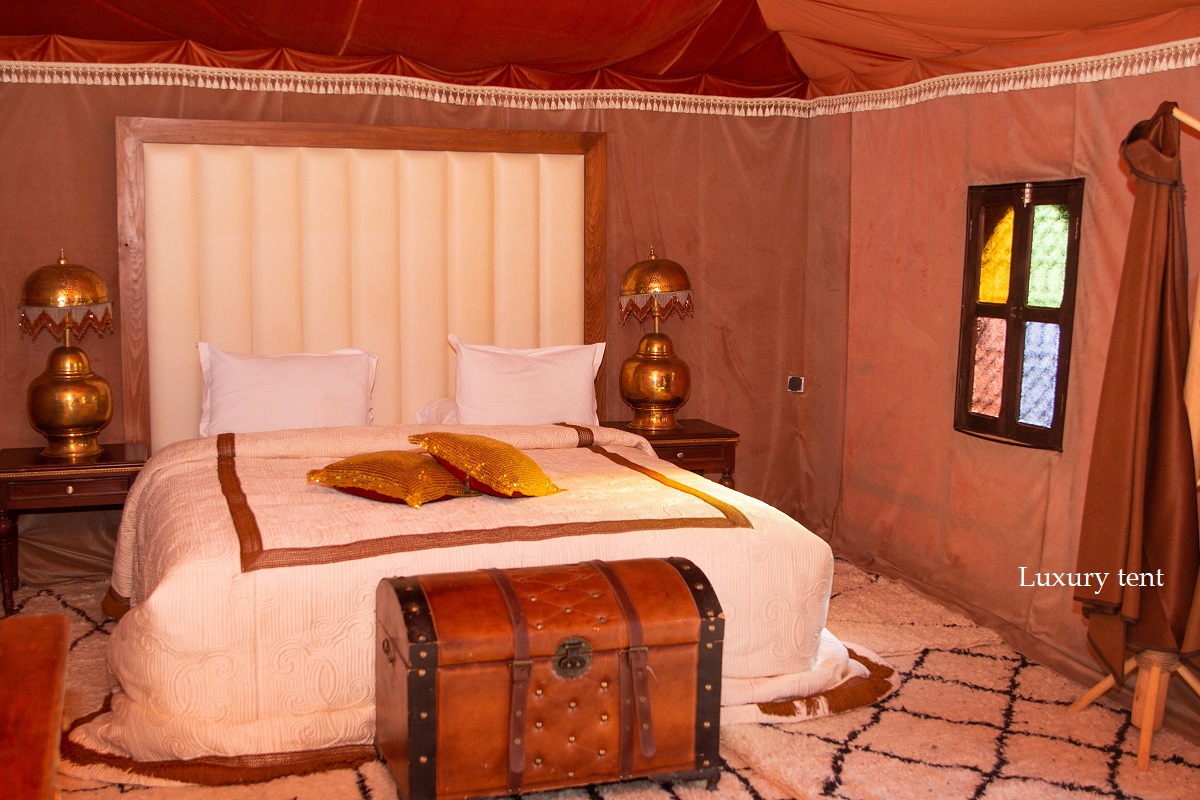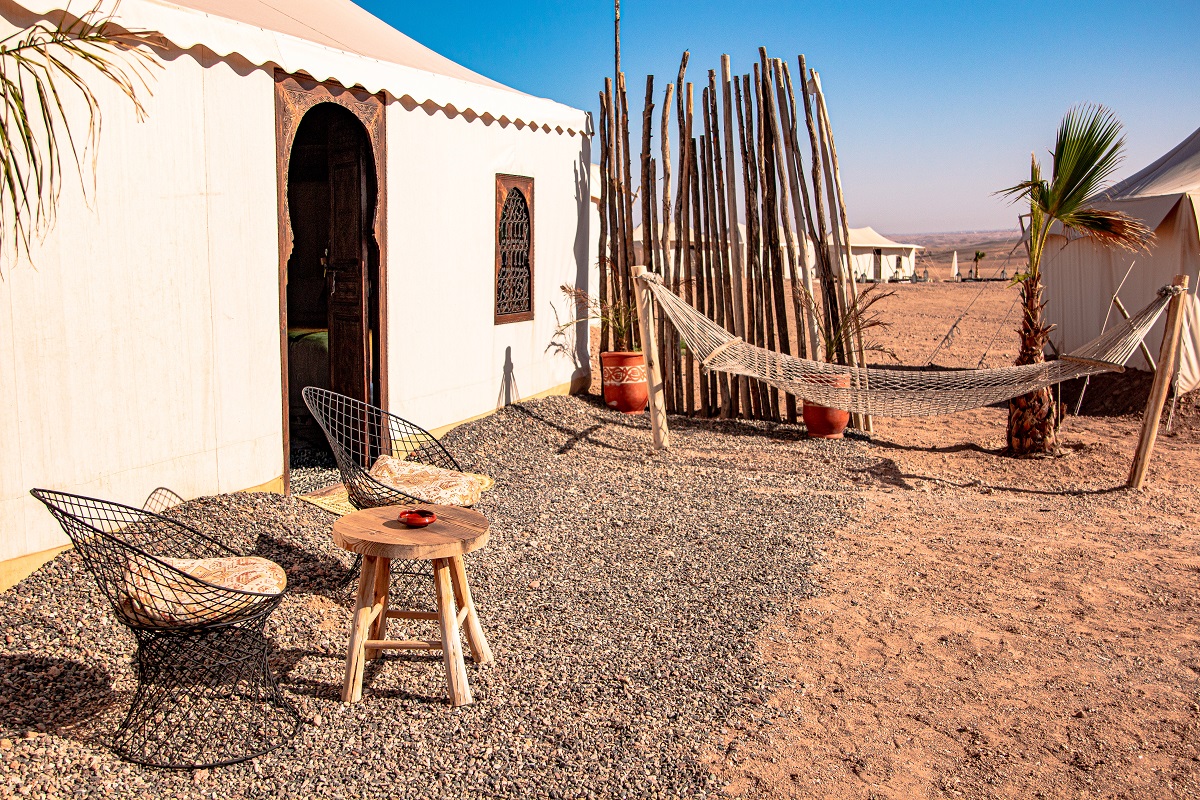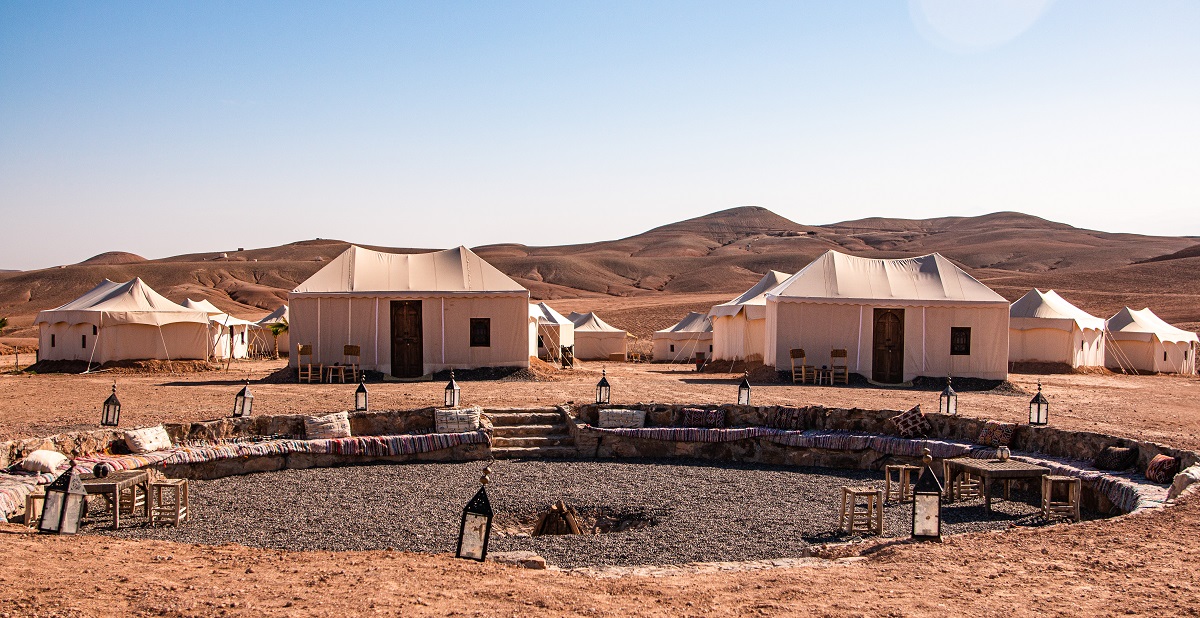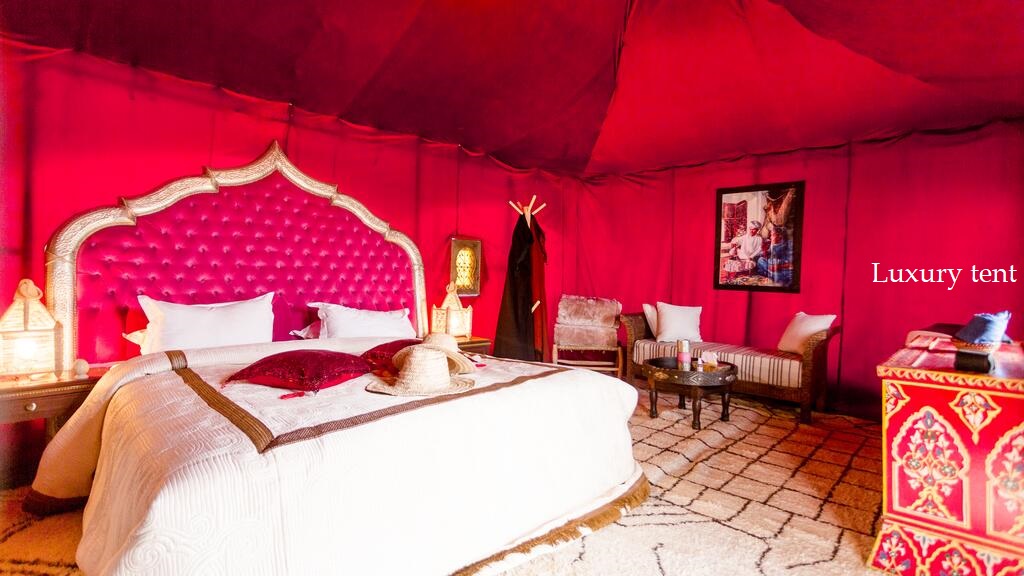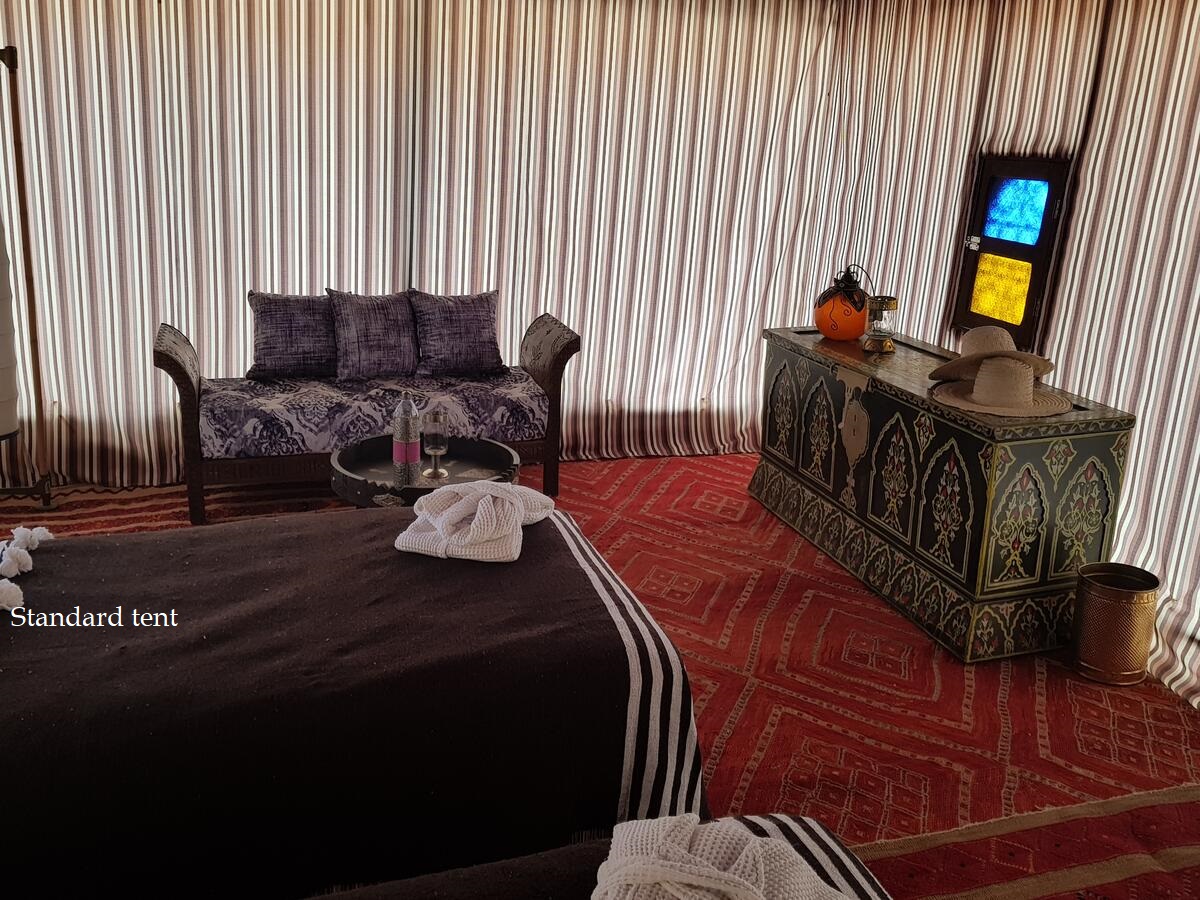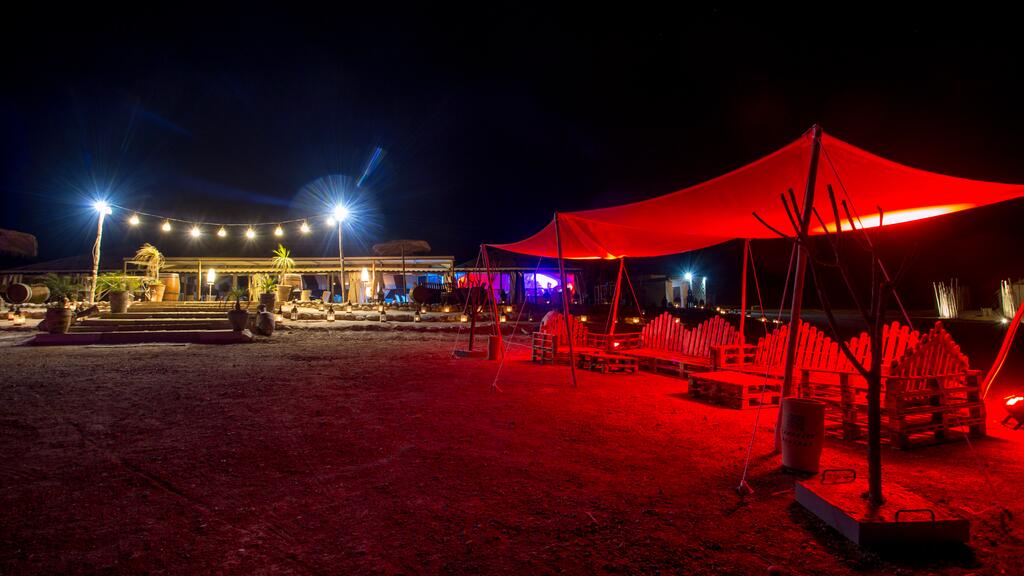 ---
The Agafay desert is a stone desert located an hour's drive from the Marrakech center, thanks to the color of its land, its arid hills and the existence of several bivouacs, Agafay offers a 100% desert setting and an experience purely nomadic.
We invite you to live the nomadic experience to the end by spending a night in one of the bivouacs of the Agafay desert under a caidal tent with a quality service similar to the services of 5-star hotels. The tents offered are luxurious and have a private bathroom (shower and toilet inside the tent), they are all equipped with very comfortable large beds (or twin beds on request), dressers, storage, air conditioning, heating, towels and shower bathrobes, even bathroom amenities are available... everything is designed in our tents to ensure excellent comfort.
----------------
The night is included with a rich buffet breakfast and a 4-course dinner which consists of Moroccan soup (Harrira), beef tagine with prunes, couscous of seven vegetables with chicken and seasonal fruits.
All the services included in this product are mentioned below:
Night in the luxury bivouac in the Agafay desert in a standard tent
4-course dinner: moroccan soup (Harrira), beef tagine with prunes, couscous 7 vegetables with chicken, seasonal fruits
Drinks are not included with dinner
A child under 4 years old is free in the parents tent, do not mention this in the reservation
For allergy sufferers, please inform us about your allergy in the dedicate field in the second step of the Cart
Buffet breakfast
Below are the pricing tables of all the services proposed in this product:
3 star hotels
Triple child room
350,00 €
Vehicle rates
Hyundai H1 or equiv. ( 5 p )
+90.00 €
Toyota Prado TX or equiv. ( 5 p )
+110.00 €
Mercedes Vito or equiv. ( 6 p )
+150.00 €
Fiat Ducato or equiv. ( 14 p )
+140.00 €
Mercedes Sprinter or equiv. ( 17 p )
+170.00 €
Below are the hotels included in each destination by category, in the case of unavailability of one of the hotels mentioned in the program, MY MARRAKECH TOURS undertakes to offer you hotels similar or superior to the chosen category.
Arrive at the bivouac by dromedary
In the Agafay desert we suggest you take a 30-minute camel ride or use this ride to get to the bivouac. *Please choose how many dromedaries you would like to have.
Yoga class
The next day after sunrise, we suggest you take a 60-minute Yoga class, an invitation for total relaxation in the middle of the desert!
This option includes the coach and all the necessary equipment to ensure a good outdoor Yoga class. Price for 20 people maximum.
Extra night
This option allows you to extend your stay in the bivouac to 2 nights half pension.
Supplement Méchoui at the Bivouac
By choosing this option the dish of beef Tagine with prunes included in the initial offer will be changed to a lamb dish in the Méchoui way.
---
---
Similar
Packages
Below more choices of the same category that may interest you: