Moroccan cooking workshop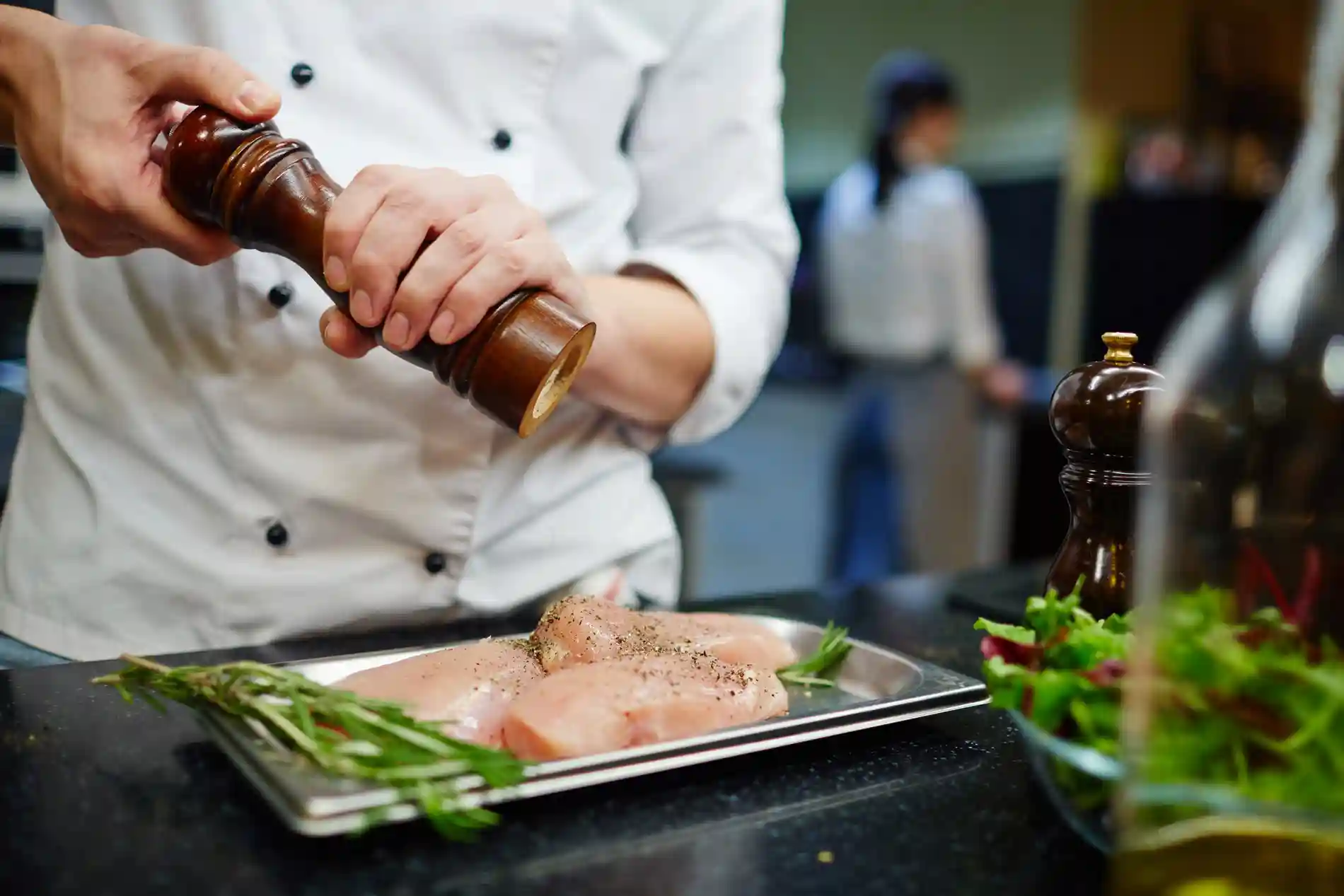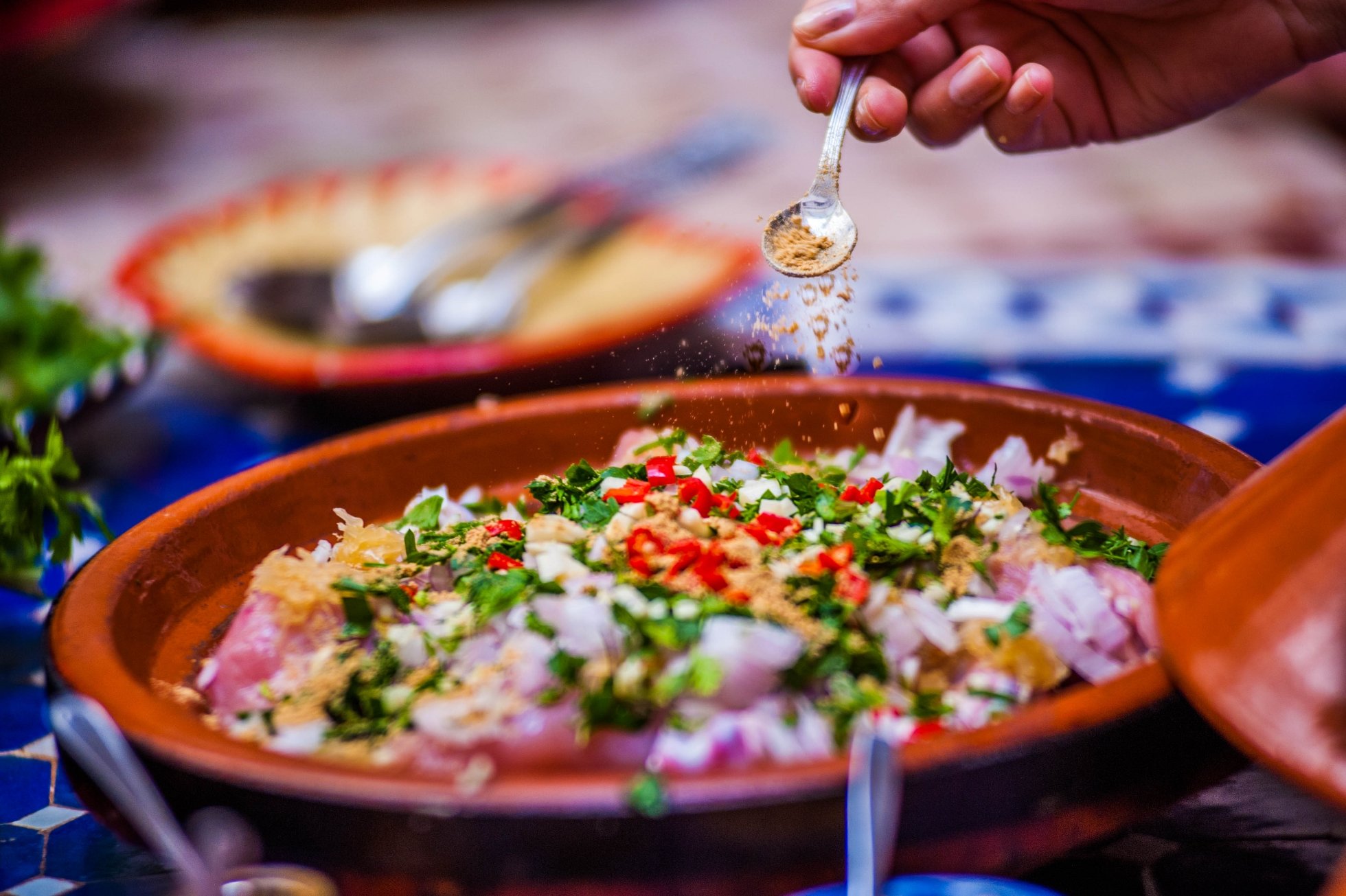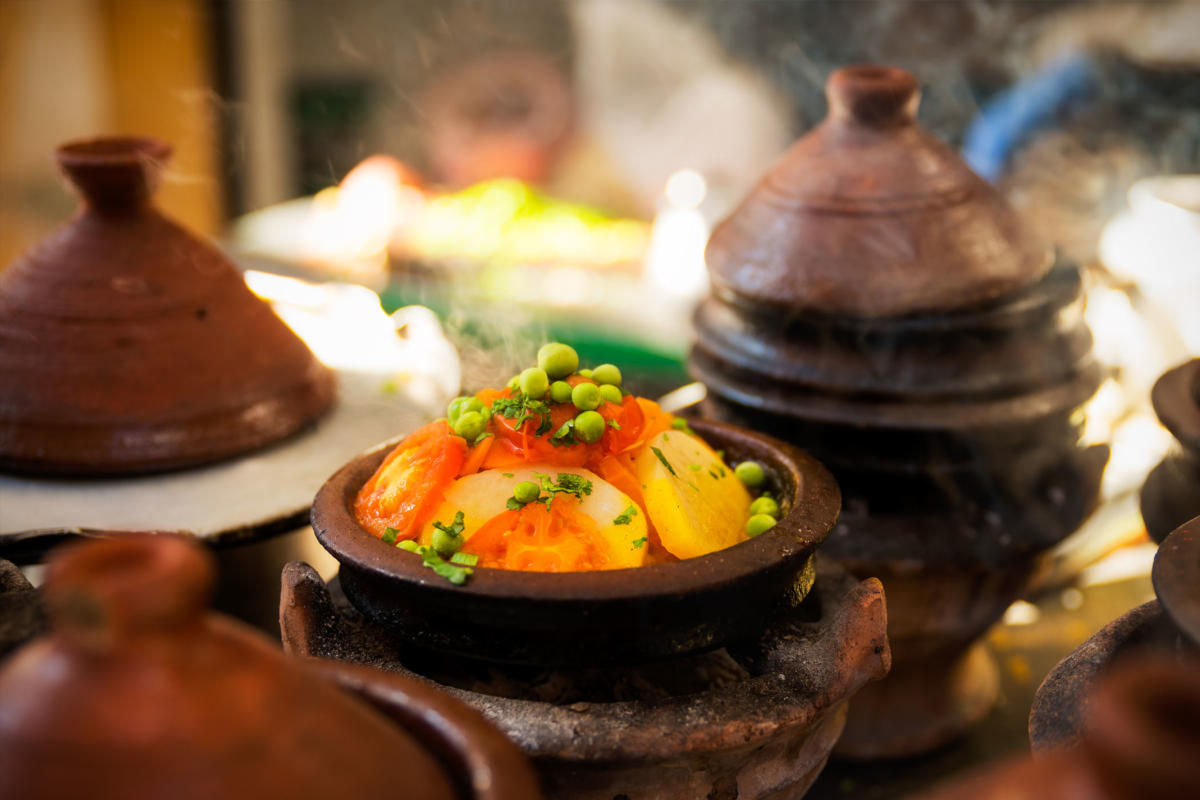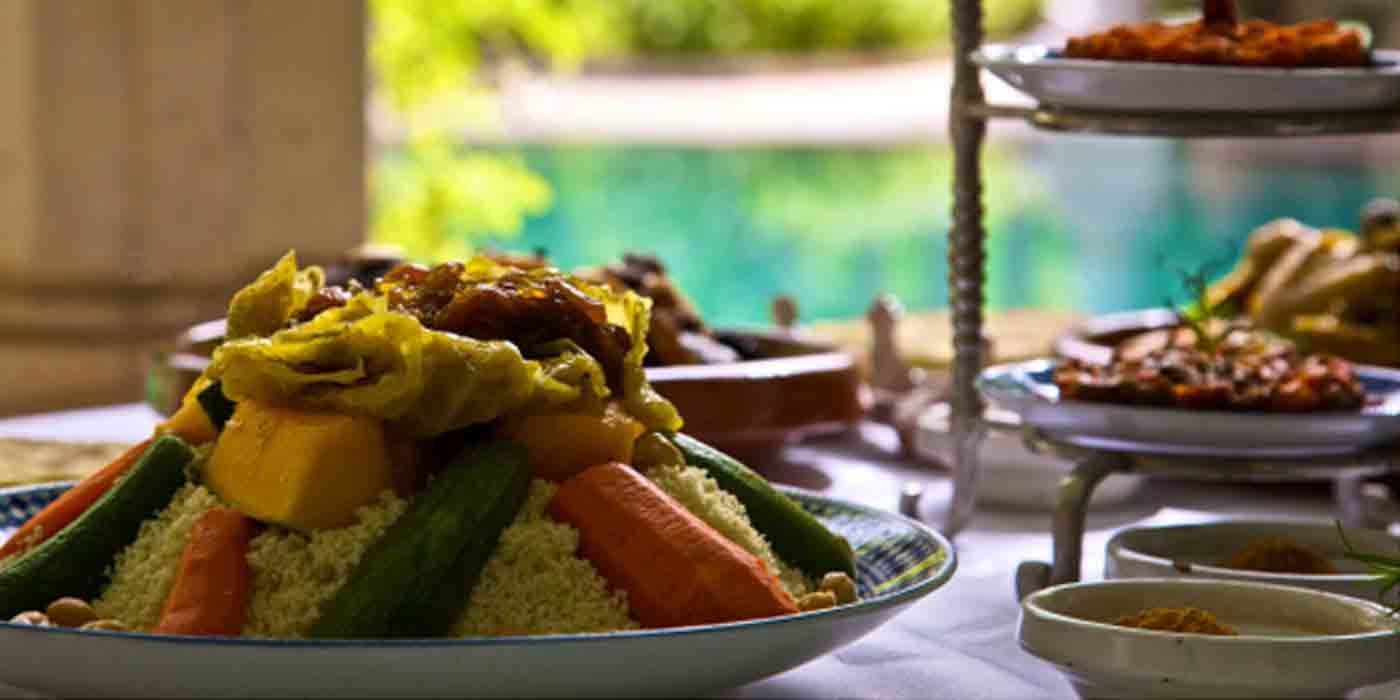 Duration
of Tour
½ Day

Start in the morning


10:00

Start in the afternoon


15:00
Meeting
place
Workshop

Maximum number


10
In riad in the medina we offer a culinary activity in a fun setting under the assistance of a Dada (Moroccan Chef) and a friendly staff who will be at your disposal during all the activity. This activity consists of preparing famous dishes of Moroccan gastronomy such as tagines, couscous and various desserts... or the famous Moroccan pastries such as the gazelles horns and delicious briouates stuffed with fines…
The workshop we offer has all the necessary equipment for the preparation of all types of dishes with the use of technological equipment to follow the Chef's instructions.
We offer you in form of options everything you can do as a course in our moroccan cooking workshop, make your choice according to your preferences! Prepared dishes will be served as a meal, excluding drinks.
----------------
The lessons are done by group of 10 people or individually.
Once the reservation is made, you will receive with the confirmation the address of the place and a map access to our workshop.
All the services included in this product are mentioned below:
Presentation on moroccan gastronomy and the spices used in the different dishes
Preparation of a 3-course meal (starter + main course + dessert)
Choice on site the tagine you want to prepare
Consumption of the prepared meal (excluding drinks)
Below are the pricing tables of all the services proposed in this product:
Children's conditions
Children free with "Shared tour"
0
*They are not applied on children if they benefit from a reduced rate.
*They are not applied on accommodation.
"Shared Tour" option Table
Children policy 0 Days
Vehicle rates
Transfer - Hyun. H1 or equiv. ( 6 p )
+40.00 €
Transfer - Merce. Vito or equiv. ( 6 p )
+52.00 €
Transfer - Fiat Ducato or equiv. ( 14 p )
+65.00 €
Transfer - Merce. Sprinter or equiv. ( 17 p )
+78.00 €
Below are the hotels included in each destination by category, in the case of unavailability of one of the hotels mentioned in the program, MY MARRAKECH TOURS undertakes to offer you hotels similar or superior to the chosen category.
Drinks package
The drinks package is proposed with the meal, it is composed of: a soda + mineral water + tea or coffee.
Choose how many drink packages you want.
---
---
Similar
Tours
Below more choices of the same category that may interest you.