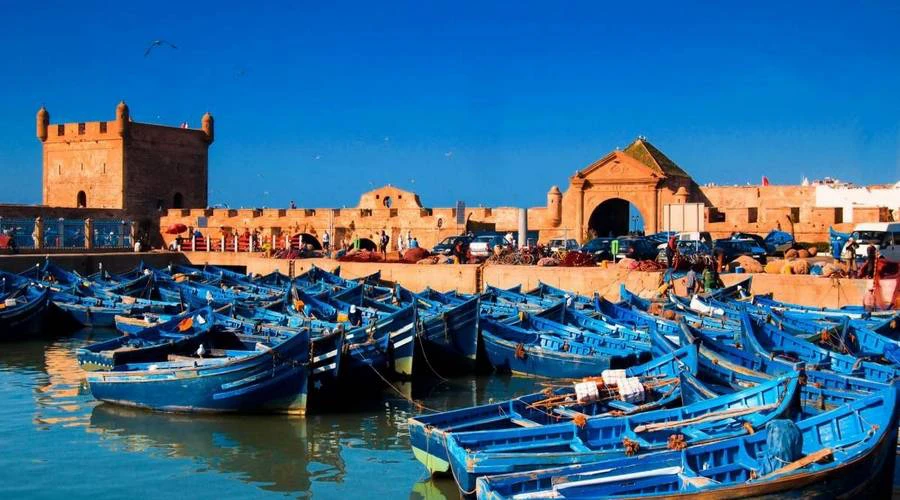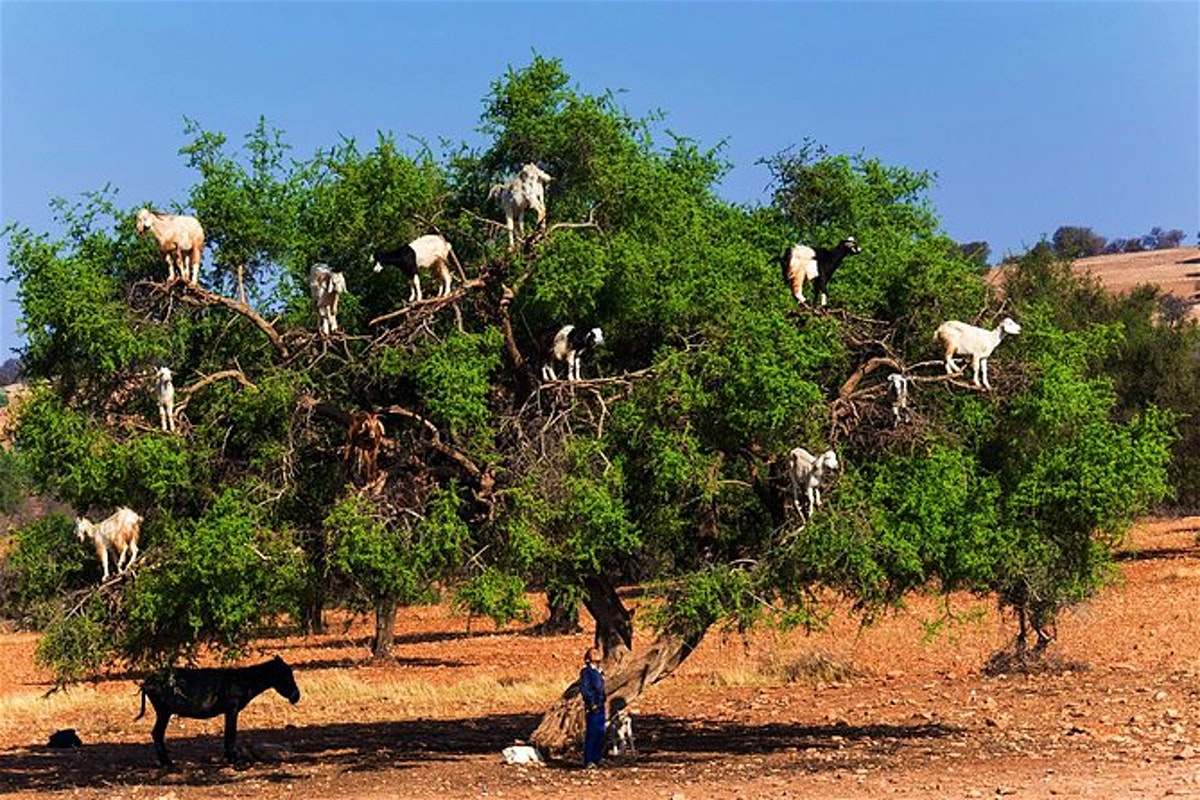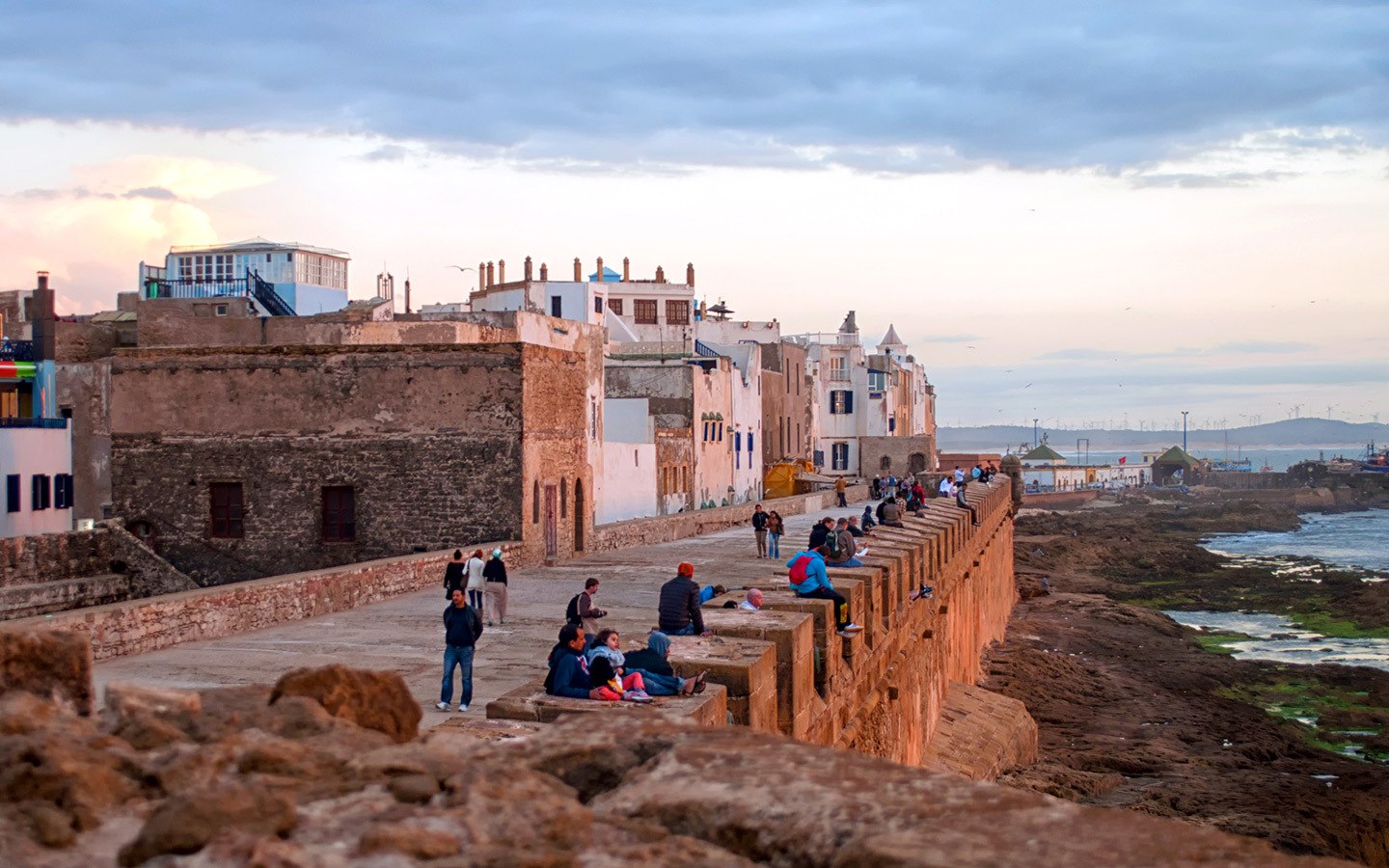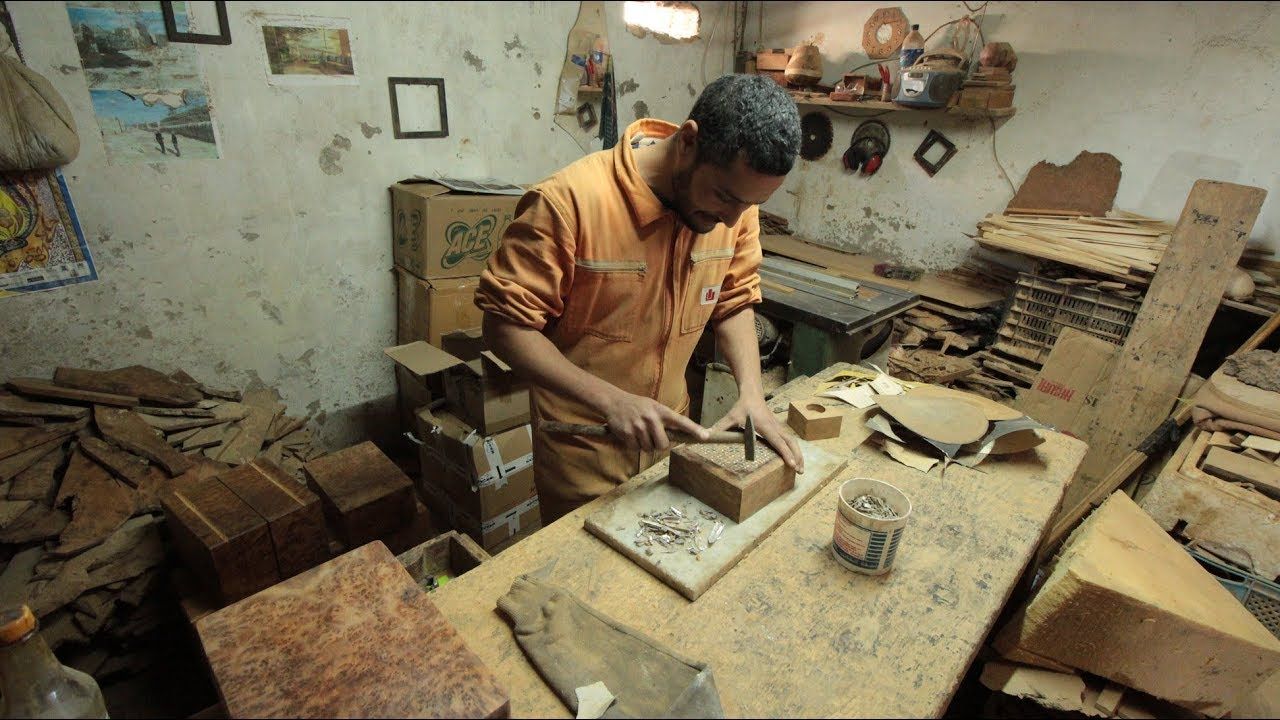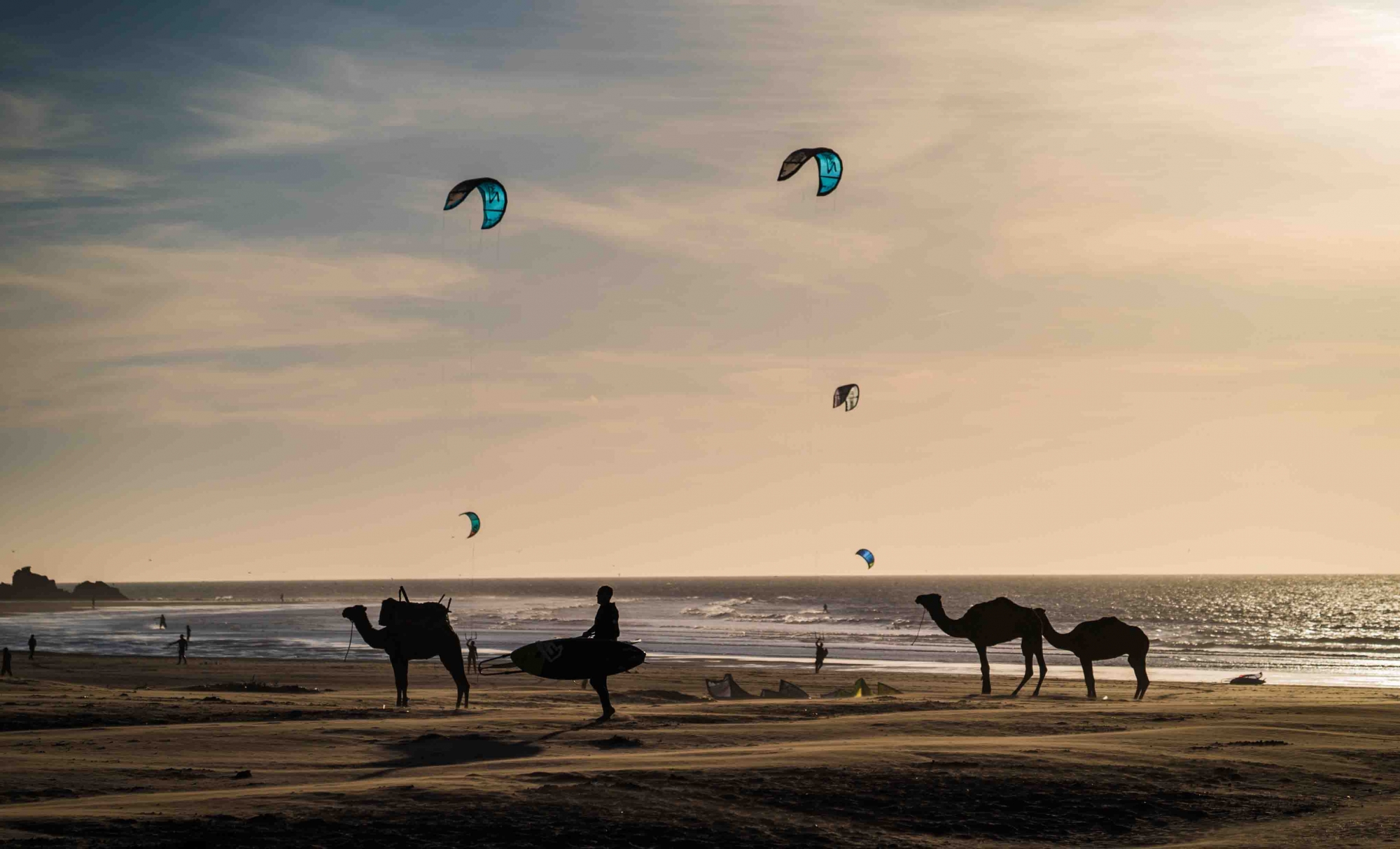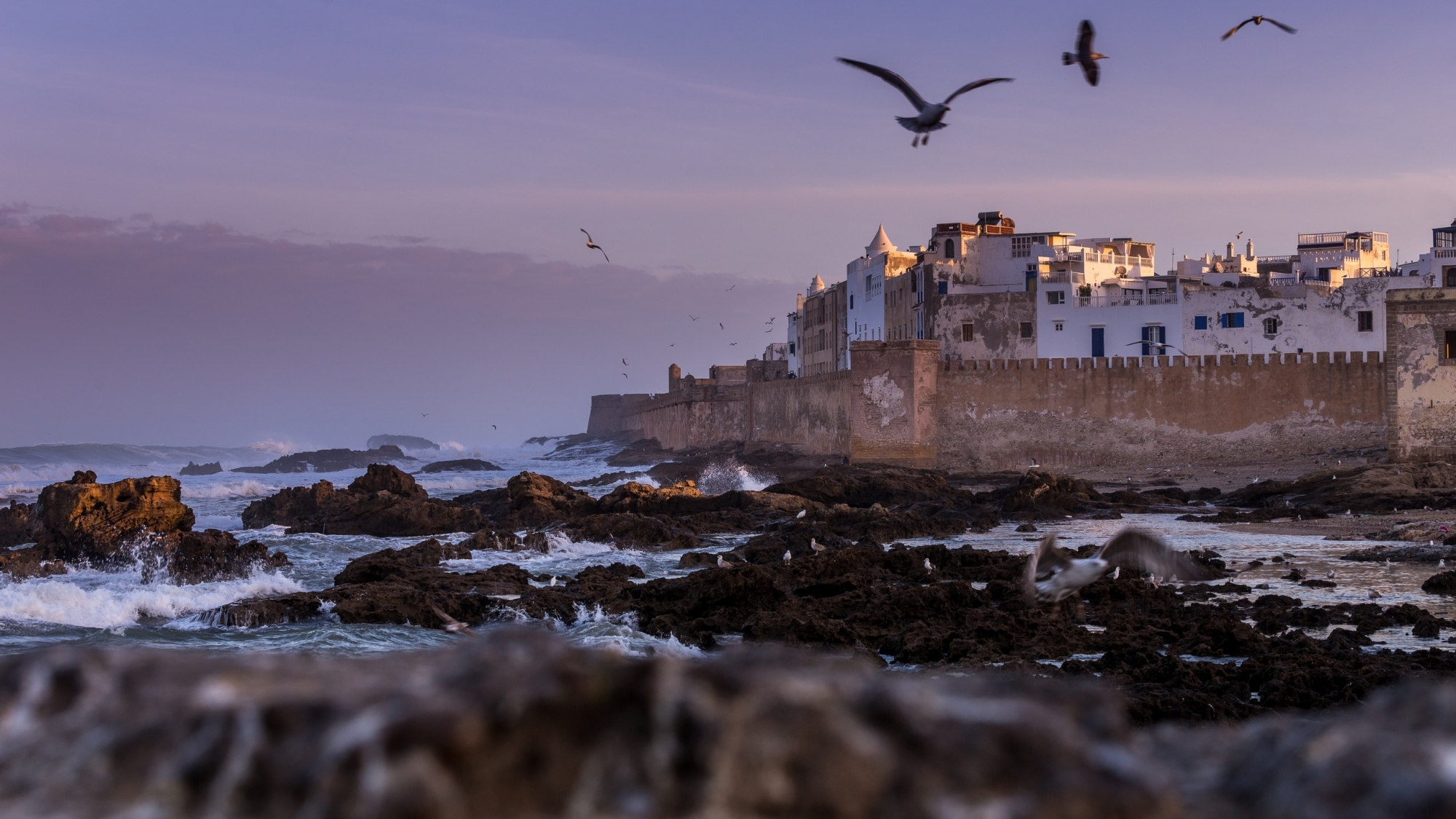 Duration
of Tour
Daytime
Departure
time
08:00
Return
time
18:00
Meeting
place
Hotel

Maximum number


16
Essaouira, is a small coastal town located 3 hours drive from Marrakech, known for its fortification and its architecture that resembles European castles, but like other cities in Morocco, the interior of its ramparts is called the medina and is composed of the same districts that we find in another Moroccan imperial city...
About thirty kilometers before arriving in the city of Essaouira, you will see the first argan trees, these trees exist only in Morocco between this region of Essaouira and that of Agadir to the south. This is where you can meet the troops of goats who climb the argan trees and where you can visit a cooperative of the extraction of argan oil, a woman of the cooperative undertake to give us detailed explanations on the process of extracting this oil and its uses.
Arriving in Essaouira, you make a guided tour of the Medina and its places of interest such as Sqala, the Jewish quarter, the artisanal port and the souks where the craft workshops that work with thuja wood, it is the specialty of this city par excellence.
After lunch, free time before returning to Marrakech.
This excursion is proposed with drivers speaking different languages (French or Spanish or English), you can choose the desired language when confirming your reservation. To improve the content of this excursion, a guide is
highly recommended which will give you more explanations and information.
All the services included in this product are mentioned below:
Tourist bus available during the excursion
Visit of a women's cooperative of Argan oil
Driver speaking english or spanish or french, please specify your preference in the comment space at the time of booking
Pick up from the hotel or the nearest place if you are staying in a riad
Below are the pricing tables of all the services proposed in this product:
Children's conditions
Children free with "Shared tour"
0
*They are not applied on children if they benefit from a reduced rate.
*They are not applied on accommodation.
"Shared Tour" option Table
Children policy 45 Days
Vehicle rates
Mercedes Vito or equiv. ( 6 p )
+25.00 €
Toyota Prado TX or equiv. ( 5 p )
+45.00 €
Range Rover or equiv. ( 4 p )
+375.00 €
Below are the hotels included in each destination by category, in the case of unavailability of one of the hotels mentioned in the program, MY MARRAKECH TOURS undertakes to offer you hotels similar or superior to the chosen category.
Local guide
Instead of booking a Marrakech departure guide which is highly recommended, you can opt for a local guide who will be waiting for you in Essaouira and will lead you in carrying out city tours.
Only French, English and Spanish speaking guides are available.
Lunch
During your excursion to Essaouira, we offer you a lunch based on fish in a restaurant by the sea which consists of 3 courses: Varied salads + various fried fish + fruit salad, drinks are not included.
For allergy sufferers, please inform us about your allergy in the dedicate field in the second step of the Cart.
Options at Essaouira
Dromedary ride
At the edge of Essaouira beach, we suggest you make a 30-minute dromedary ride.
Mention the number of people who want to do this activity.
Kitesurf
Thanks to the wind which blows there almost every day of the year, Essaouira offers an exceptional place near Marrakech for lovers of this water sport "Kitesurf". During your excursion to this city, we propose you a 60-minute session under the assistance of a professional staff who will teach you the ABCs of this sport if you are beginners, otherwise if you are amateurs or professionals, Essaouira beach will be for you!
Wetsuit and materials are included.
Quad
For lovers of adventure and adrenaline, we offer a 2-hour quad ride that will take you to the wild beach of Essaouira.
Beautiful landscapes to discover and a moment of pleasure not to be missed!
Please select the number of quads you want, 2 people can share a quad (driver + passenger) / price per driver. For children under the age of 16 cannot ride quad bikes but can ride behind their parents in a two-seater quad bike (option with supplement).
Quad passenger
For people who want to share a quad for two or for children who can not drive a quad and want to ride behind adults, this option allows you to provide you with a two-seater quad with the insurance of the second person included. Please select this option and enter the number of quads that you want to share.
Below is the excursion itinerary or meeting place for tours and activities that do not include transfers.
---
---
Similar
Tours
Below more choices of the same category that may interest you.