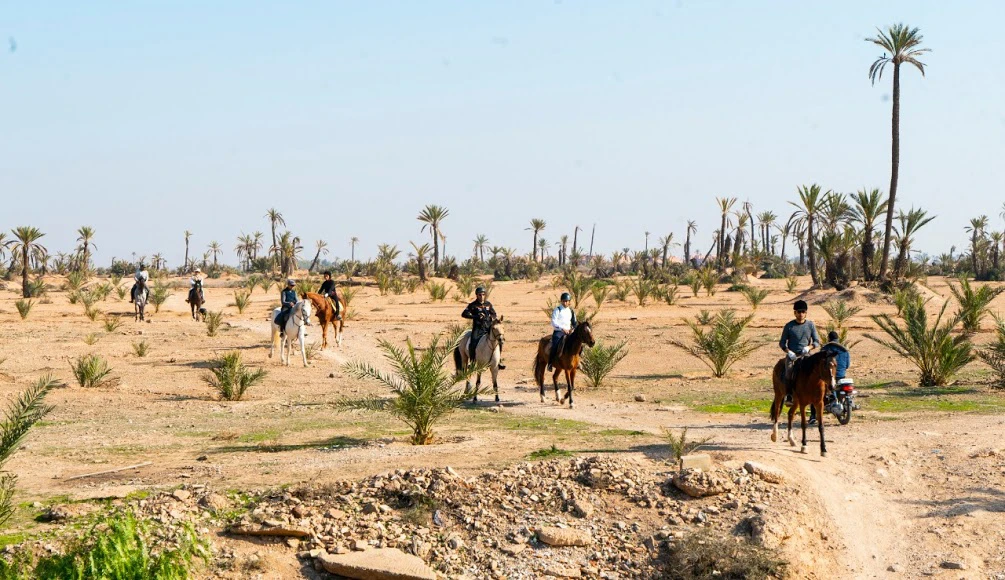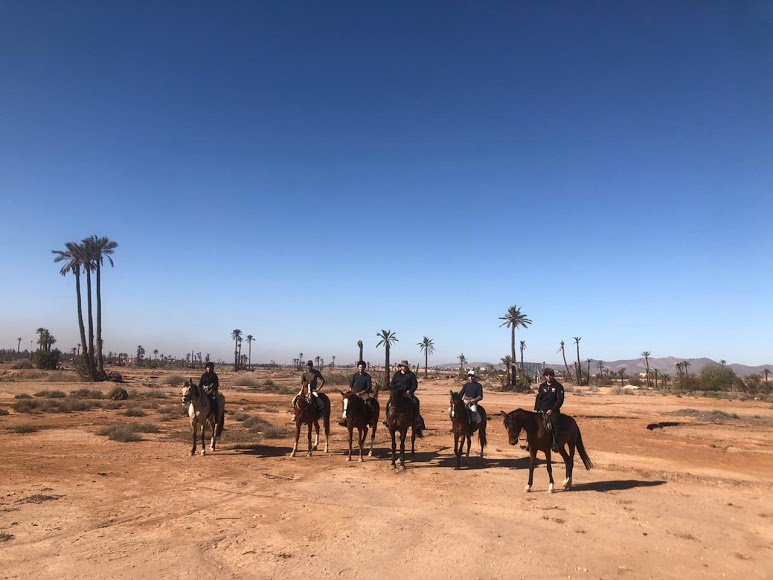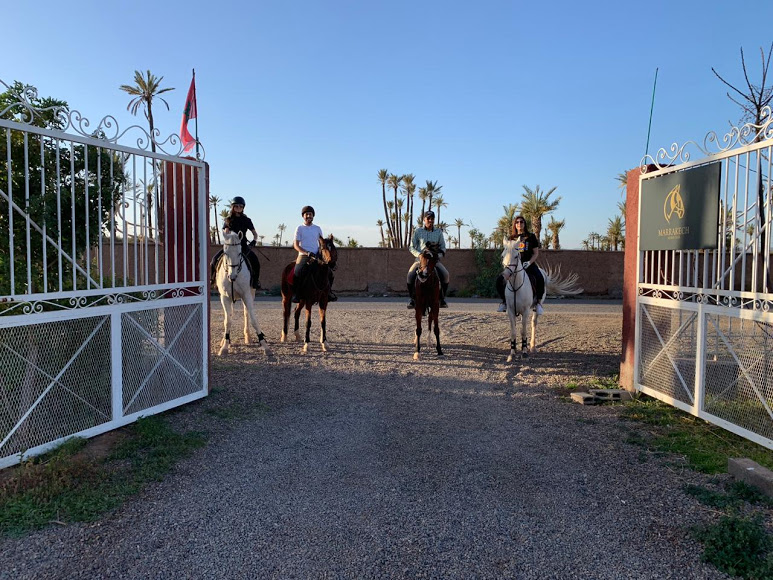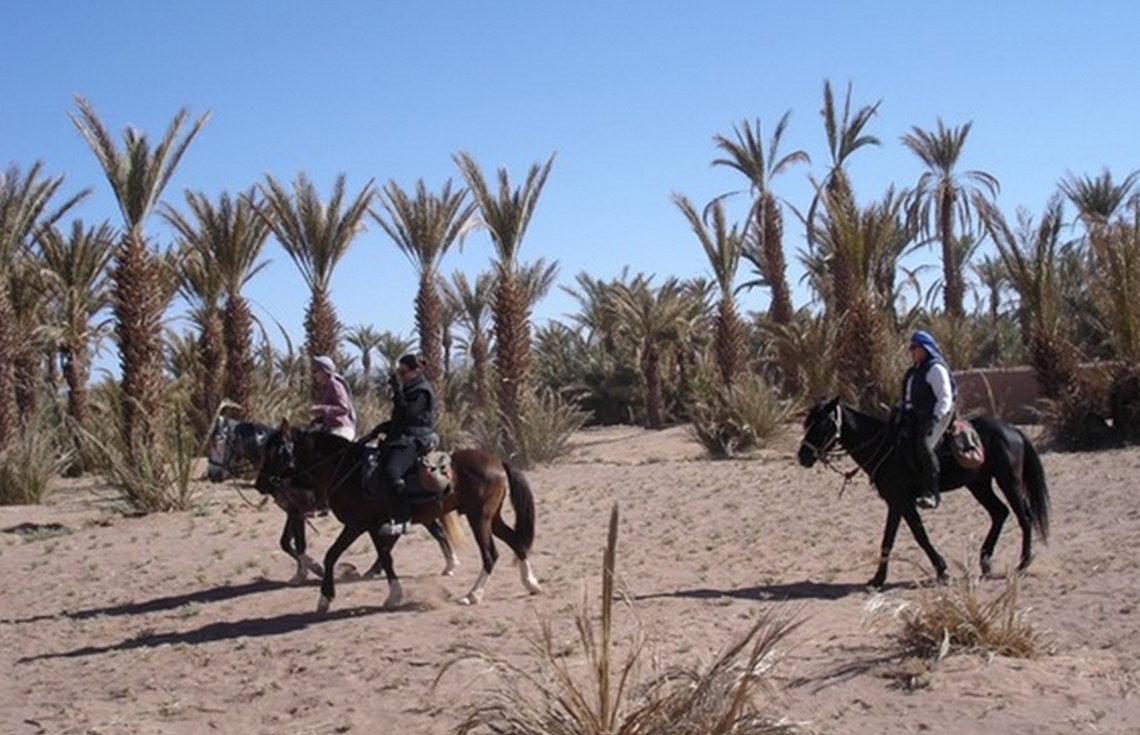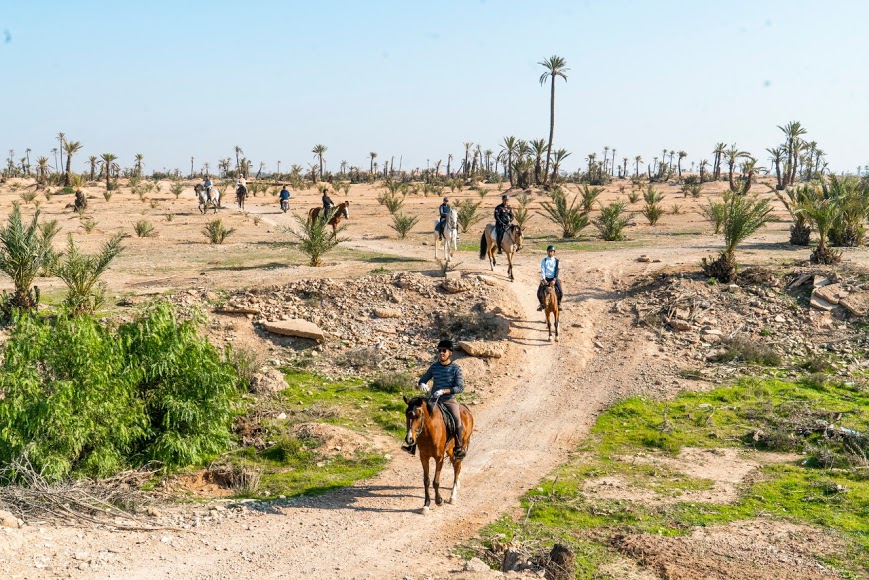 Duration
of Tour
(-) ½ Day

Start in the morning


09:00

Start in the afternoon


14:00
Meeting
place
Club

Maximum number


20
40 minutes from the city center, in an authentic setting between palm trees and on a long stretch of fine sand, we offer a 60-minute horseback ride.
Once in the equestrian club, our professional guide will welcome you and introduce you to the horses you will be using on this ride, then a learning session and instructions will be given to beginners.
The ride will be carried out with the guide who will take you between the paths and the palm trees in a pleasant circuit at the pace of the participants. The horses used are of the Berber breed, known for their gentleness, their balance, their sociability and their remarkable docility.
All the services included in this product are mentioned below:
One hour horse ride in the Palm Grove
A professional guide during the ride
Below are the pricing tables of all the services proposed in this product:
Children's conditions
Children free with "Shared tour"
0
*They are not applied on children if they benefit from a reduced rate.
*They are not applied on accommodation.
Vehicle rates
Transfer - Hyun. H1 or equiv. ( 6 p )
+40.00 €
Transfer - Merce. Vito or equiv. ( 6 p )
+52.00 €
Transfer - Fiat Ducato or equiv. ( 14 p )
+65.00 €
Transfer - Merce. Sprinter or equiv. ( 17 p )
+78.00 €
Below are the hotels included in each destination by category, in the case of unavailability of one of the hotels mentioned in the program, MY MARRAKECH TOURS undertakes to offer you hotels similar or superior to the chosen category.
Extend your ride
The initial offer is based on a 60-minute ride, if you want to take a 120-minute ride we invite you to select this option.
A half-day ride
This option includes a half-day horseback ride and a 3-course meal excluding drinks.
Below is the excursion itinerary or meeting place for tours and activities that do not include transfers.
---
---
Similar
Tours
Below more choices of the same category that may interest you.